Giuseppe LoDico & Angelina Immordino LoDico
June 4, 2014
Giuseppe LoDico was born on February 10th, 1867 in Marianopoli, Sicily.
He was well educated as a pharmacist, a profession that was very similar to a medical doctor at the time. Giuseppe LoDico served as a witness to many matrimony records beginning in 1891. In 1896 he served as "IL Consigliere" (Advisor to the Town Council) for the town of Marianopoli. In that year he signed every birth record in the town hall.
Giuseppe LoDico married Angelina Immordino on November 5th, 1898 in the town of Marianopoli.
Angelina Immordino was born on August 18th, 1871 in Villalba, Sicily. Angelina was also well educated and a school teacher. Villalba is a neighboring village and like many people in the communities surrounding Marianopoli, there was a migration to Marianopoli because Sicily had a railroad line that ended here from Palermo. Marianopoli became the terminal point for central Sicily to reach the port of Palermo and the world.
On April 8th, 1900 Angelina gave birth to their first child: Angela Maria Lucia LoDico.
From the book: The Fragments of Local Stories (Marianopoli 1900-1950) there is a discussion of how in 1910 an outbreak of cholera, that started in Palermo, spread to Marianopoli, by the summer of 1911.
The town counsel "la Giunta" had to figure out a way to isolate infected people coming into town, as trainloads of people fled Palermo. So in July of 1911, they charged Giuseppe LoDico with the task of checking people coming in by train from infected areas like Palermo, Bagheria, and Termini Imerese. Twice a day he disinfected people and baggage in a special room near the train station constructed for this purpose. His vigilance kept the contagion small enough that when the town called in Doctor Vincenzo Ferrara, he was able to control the outbreak before it became widespread.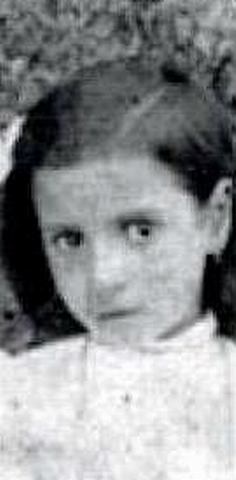 Angela, now called Angelina, was just 10 years old in that July summer. No doubt she would accompany her father to care for the sick. We know she learned how to give inoculations and to provide the basic care for many medical ailments. Her father was a great influence in her life as was her uncle Luigi Immordino, a priest, who at a very young age taught her the teaching of God.
In March of 1910, Giuseppe's younger cousin (5th) Carmelo LoDico, the son of Ignazio LoDico, my grandfather, took the train into Palermo and immigrated to America. he joined his older brothers Francesco and Prospero, two older sisters Angelina & Salvatrica, and his father Ignazio, now living in Mansfield, Massachusetts.
By early January in 1911, my grandfather Ignazio sold his Marianopoli home at #28 Via Regina Margherita to his cousin Giuseppe and Angelina Immordino LoDico. Then the last of my family: my grandmother Francesca Paola Restivo LoDico (41) and her three smallest children: Maria (9), Giovanna (7) and Vincenzo (3) took the train into cholera plagued Palermo and sailed to America.
My cousin Giuseppe set up his pharmacy business at #28 Via Regina Margherita in 1911.
By age 21, young Angelina had completed her education and took a position to teach school in the small village of Tinchi, located in the province of Matera in Italy. Tinchi is located very far away from Marianopoli, past Messina, across by ferry to Reggio di Calabria, and 3-4 hours south along the southern shore of the Italian peninsula.
In 1931, after 10 years of teaching and ministering to the sick, and now suffering from the effects of tuberculosis; at the age of 30, Angelina LoDico returned to Marianopoli.
In the early hours of November 5th, 1932, on the 34th anniversary of the marriage of her parents; Giuseppe & Angelina, in her bed at #28 Via Regina Margherita, Marianopoli, Sicily; Angelina LoDico, the 'Lily of Marianopoli' and the "Teacher Saint of Tinchi"; while in the 'State of Grace', slipped from this world to God's.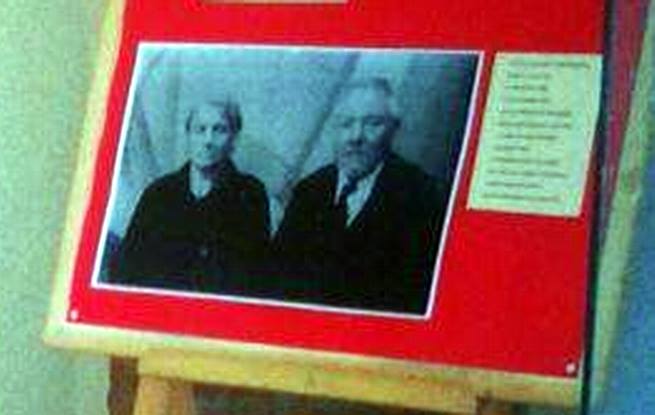 Giuseppe LoDico & Angelina Immordino LoDico