Un uomo fa un altro uomo
October 13, 2012
The campiere, also known as 'men of confidence' made themselves 'respected' by keeping away rustlers and petty thieves away from the farms, but their presence often proved a burden to the manager or owner. Some of these men of confidence became rich in the process and attained landed status.
The common phrase "Un uomo fa un altro uomo" (A man makes another man) suggests that this involvement was by no means rare.
One case clearly demonstrates the dilemma…
A landowner had replaced his thieving campiere by another man of whom he expected less exacting behavior. After some time the landowner met his former employee. They exchanged a salute, whereupon the landowner asked how the campiere had fared since his dismissal.
The man rearranged his jacket to cover only one shoulder and answered:
"You clothed me only partly Sir. What about the man who has taken my place?"
This was the typically oblique mafioso expression reminding the padrone that he would needs begin anew to make the replacement campiere a reliable client, during which time the new man would surely pilfer enough goods to 'clothe' himself fully at the padrone's expense, whereas the fired campiere was already 'half dressed' and hence, a less costly liability.
From 'The Mafia of a Sicilian Village 1860-1960 – Anton Blok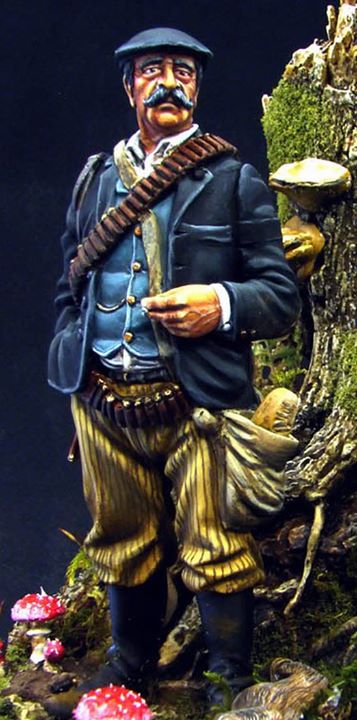 Traditional dress of a Sicilian campiere (1800s) -- an armed field guard.