ARGIMUSCO

Argimusco is a high plateau situated just North of Mount Etna in Sicily, between the Nebrodi and Peloritani Mountains.
It lies within the boundaries of the communes of Montalbano Elicona, Tripi, and Roccella Valdemone.





From Argimusco it is possible to view the panoramas of the volcano Etna, the Aeolian Islands, the mountains of Rocca Salvatesta
and Montagna di Vernā, cape Tindari, cape Calavā and cape Milazzo.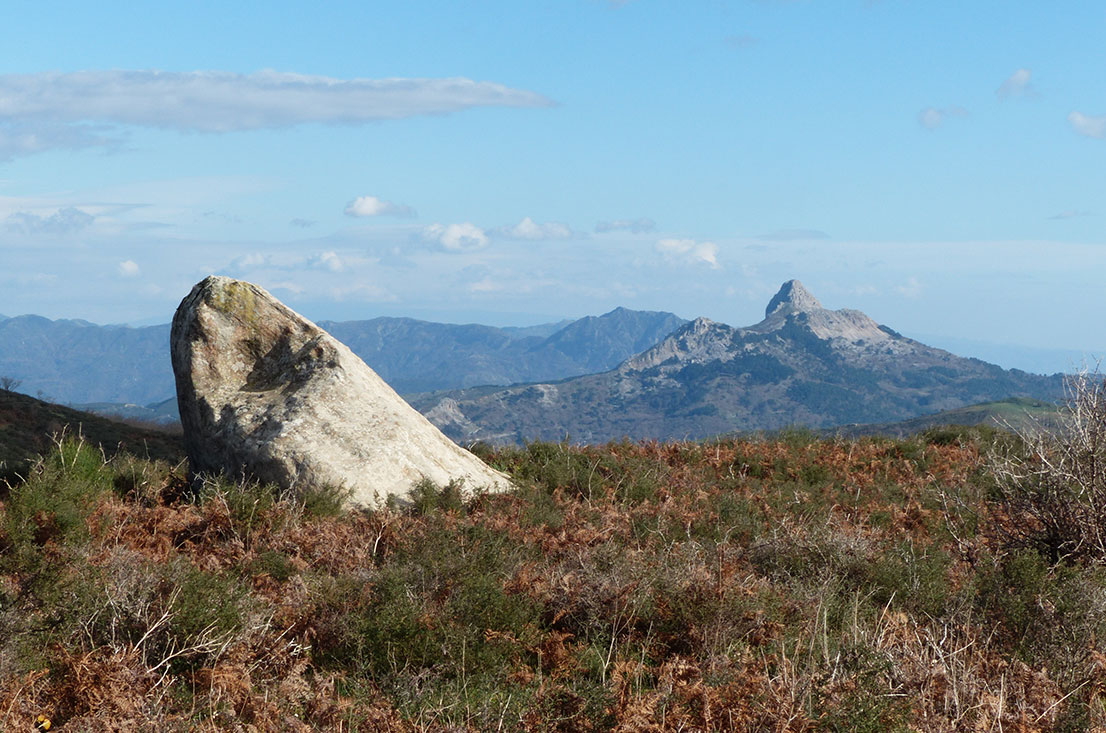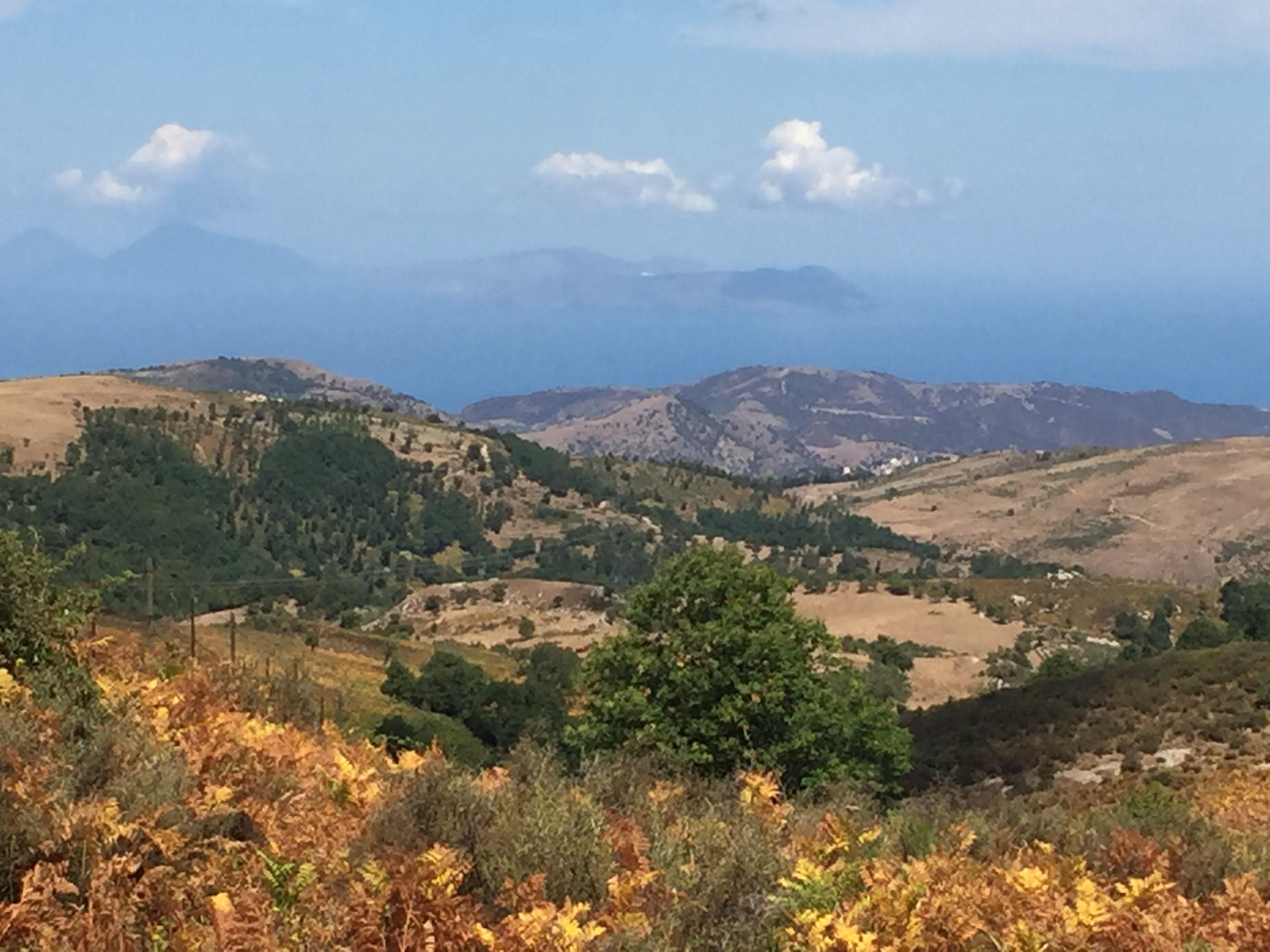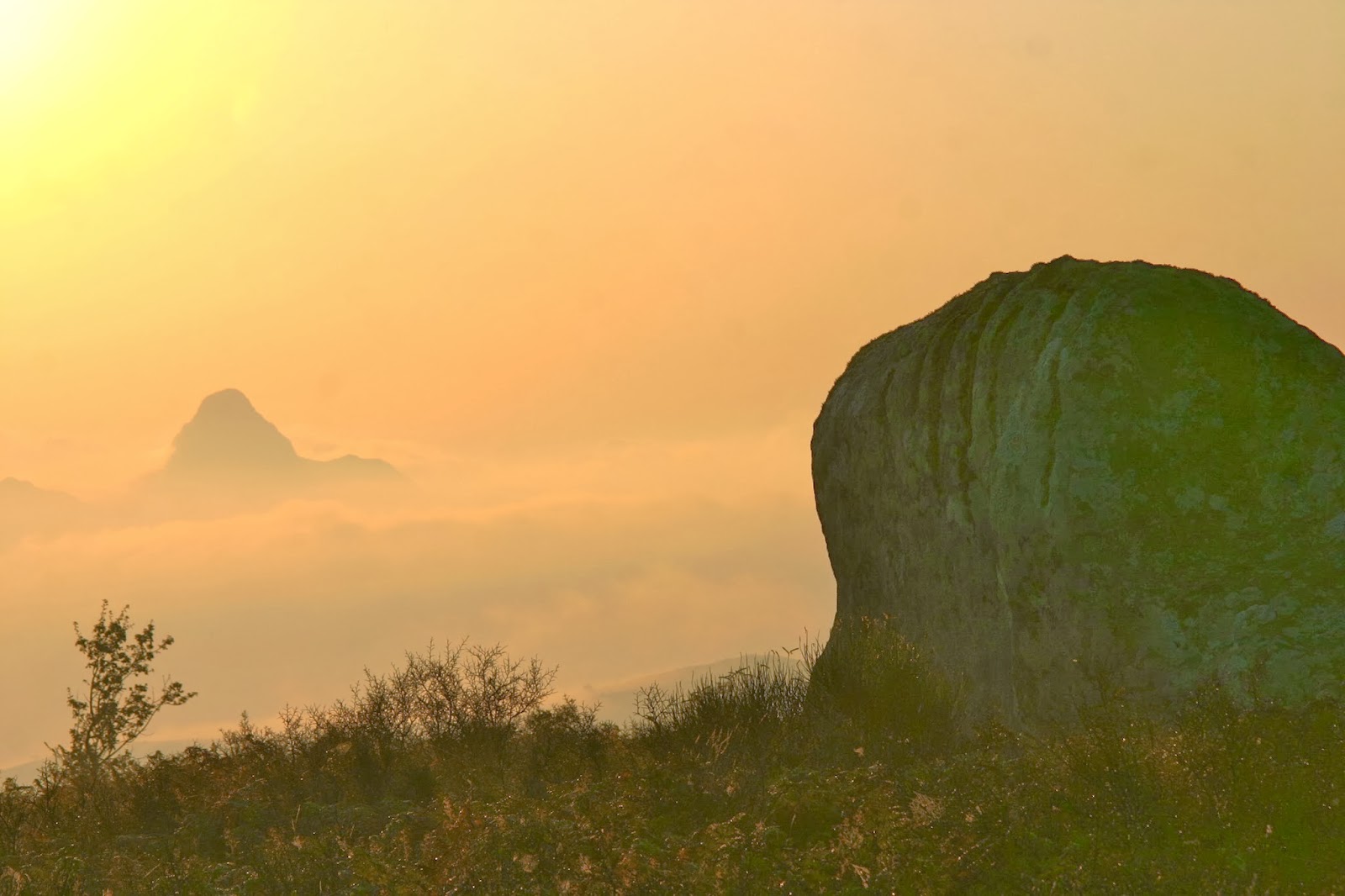 Numerous
megaliths
, which local tradition attributes to a prehistoric population, are found in this area, as are ancient
menhirs
and almost unrecognizable
dolmens
. It is generally considered that these are, in fact, completely natural, being produced by
wind erosion
.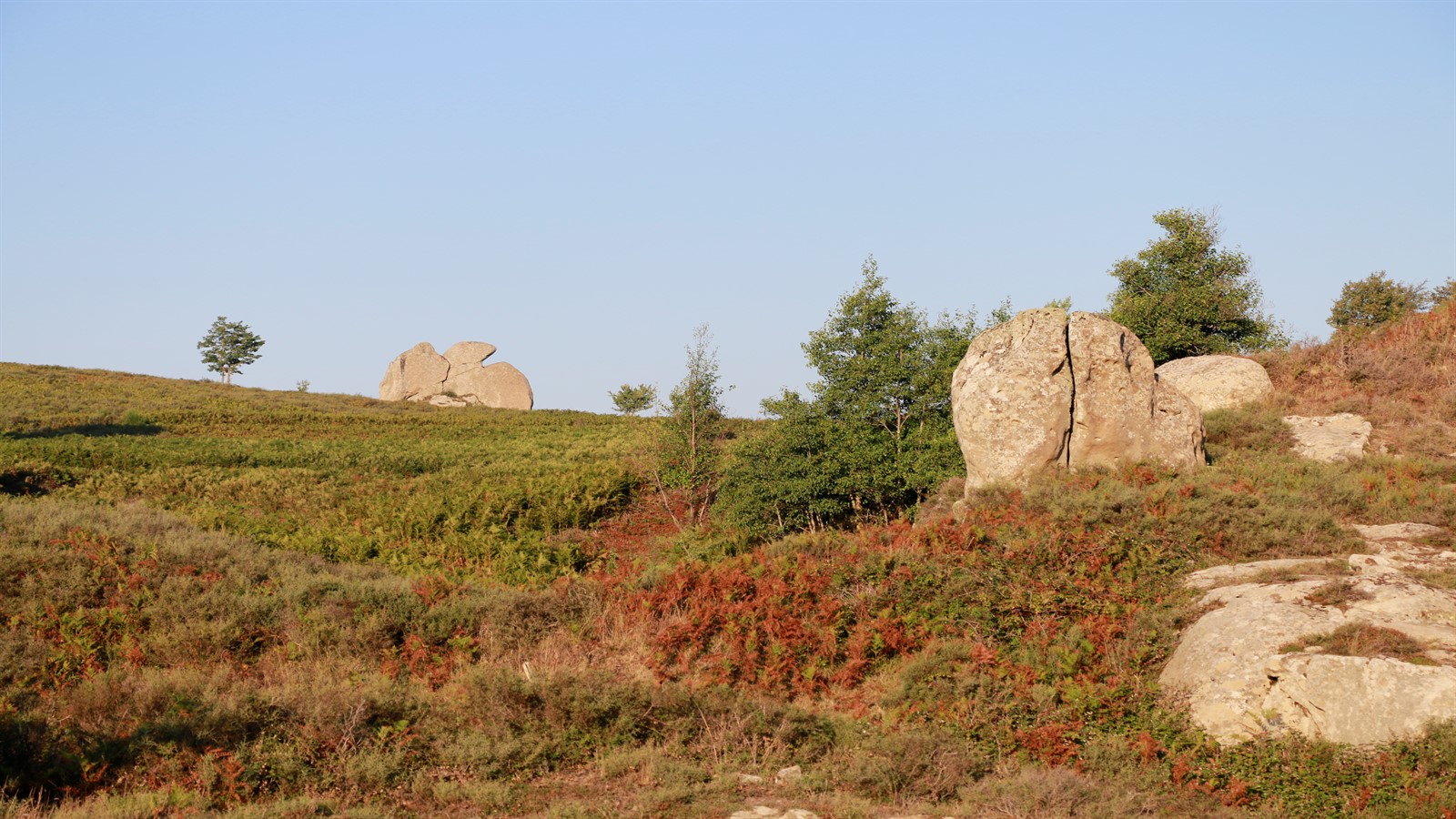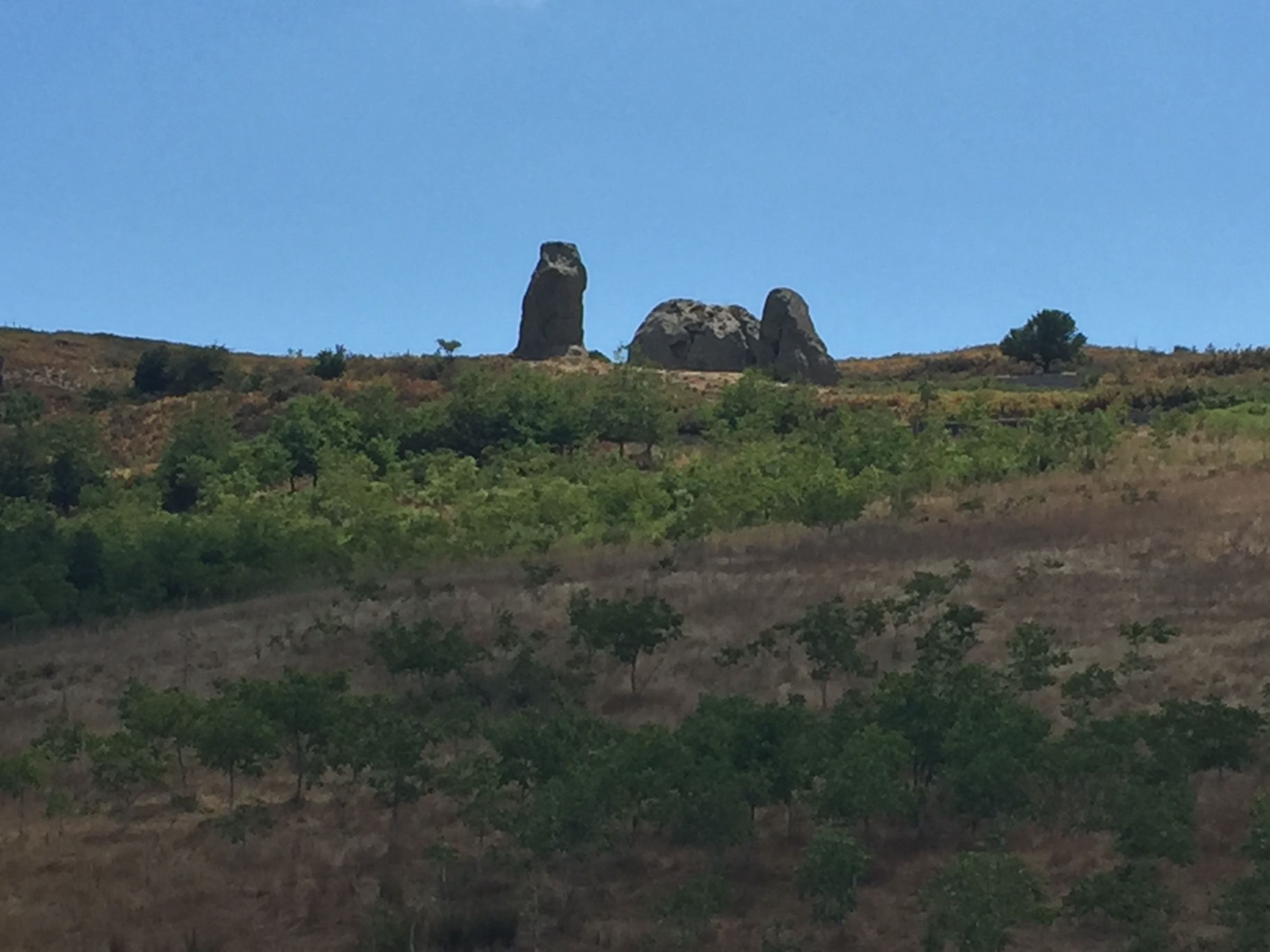 Megaliths of Virility & Femininity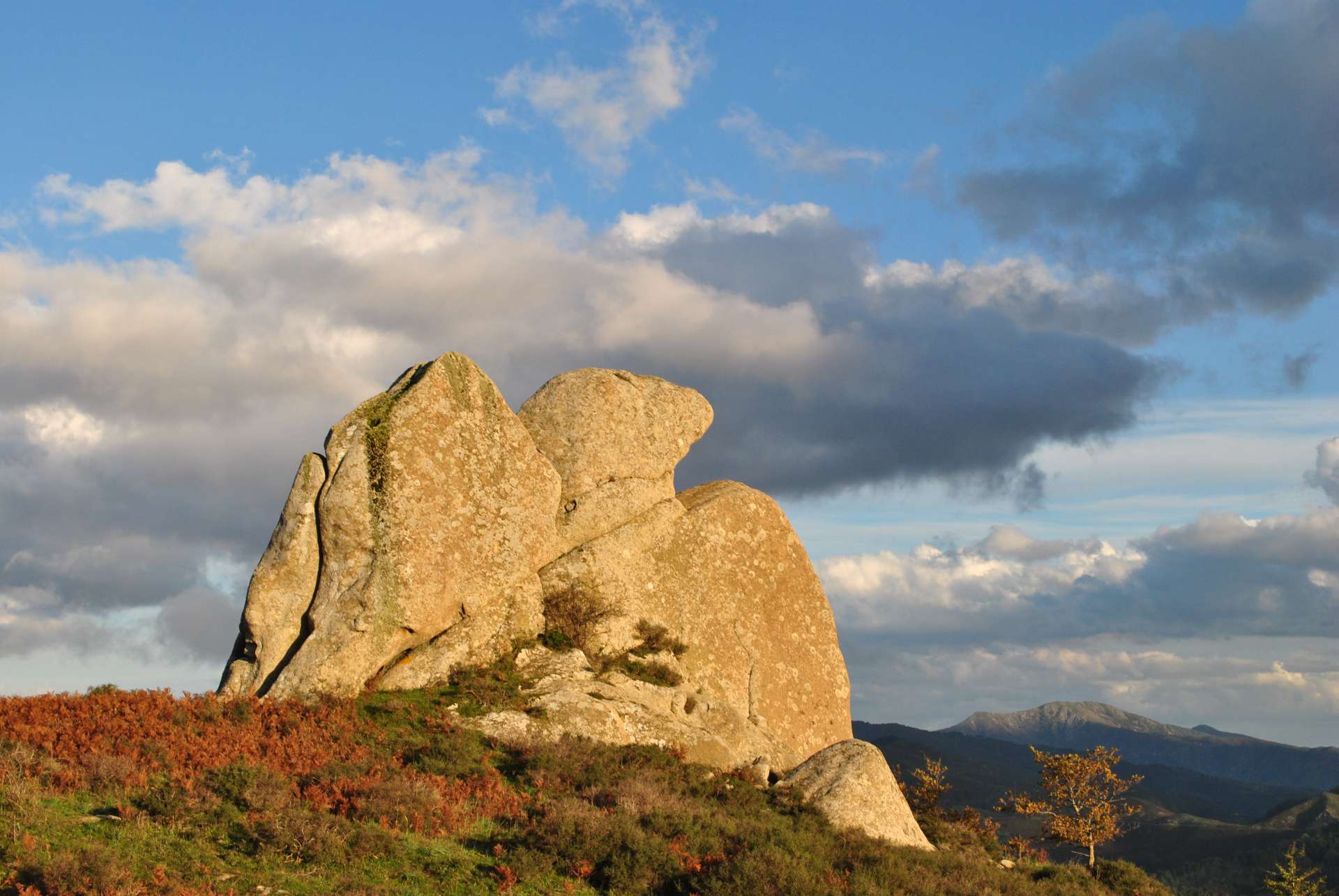 The Eagle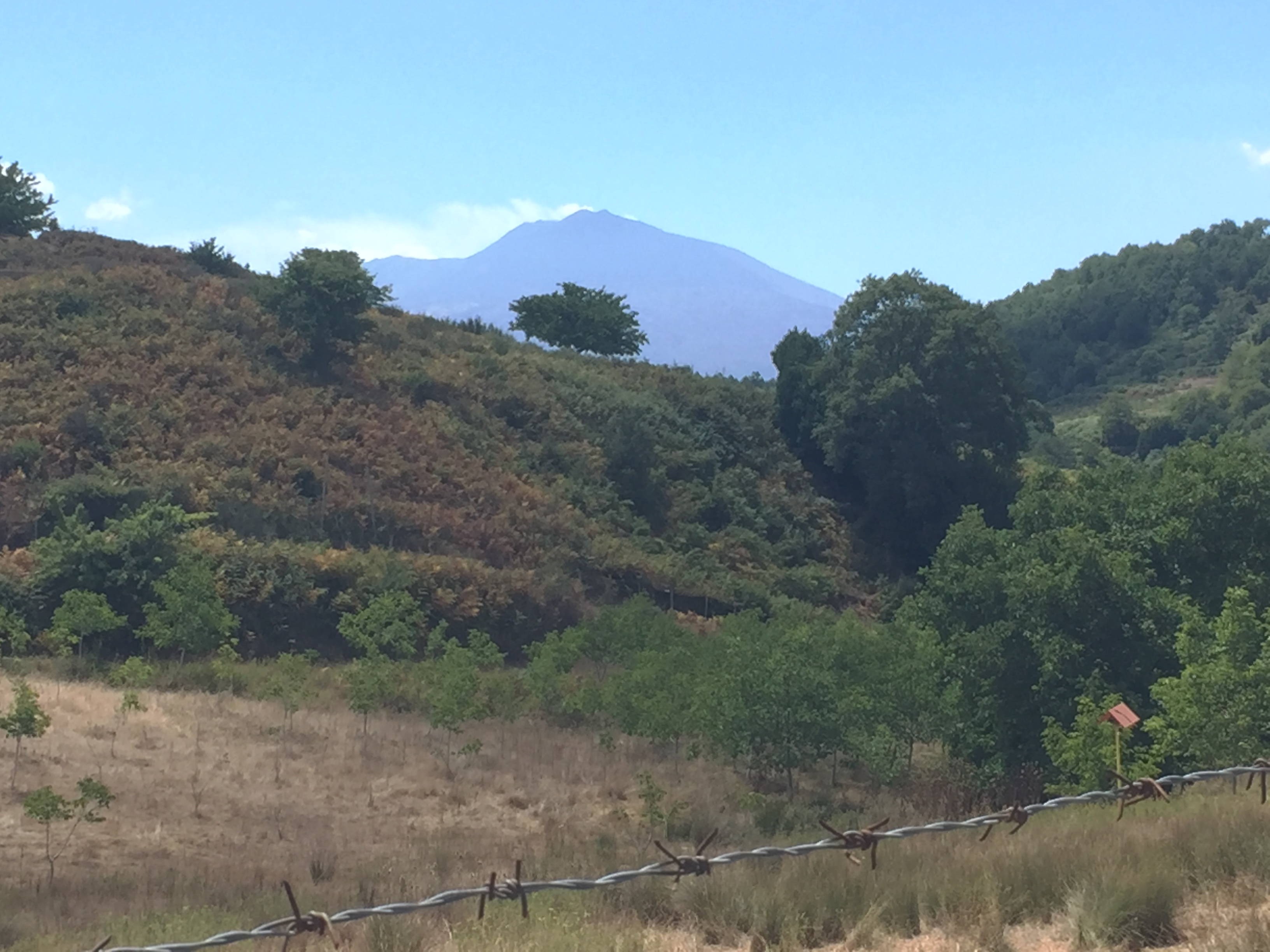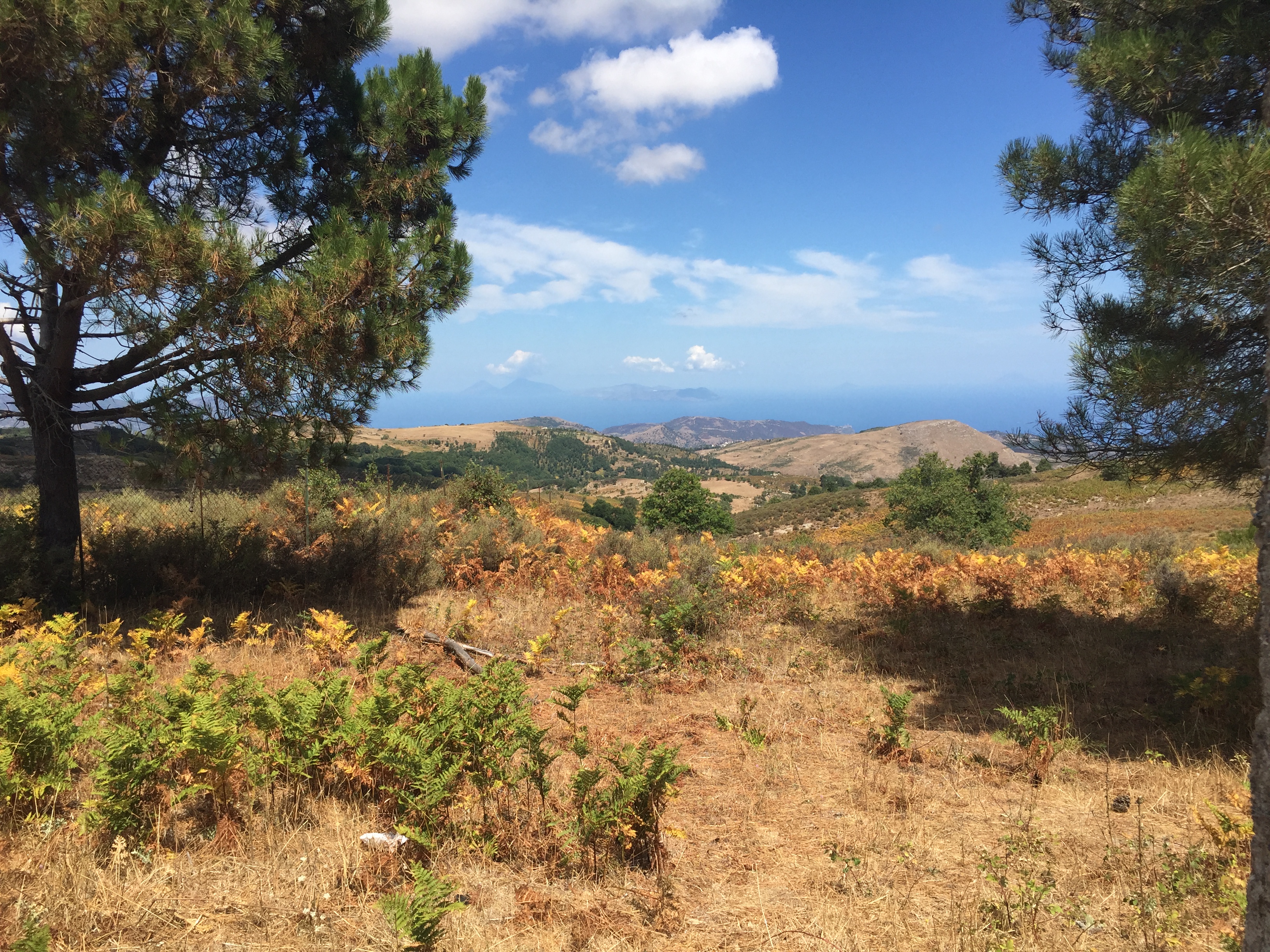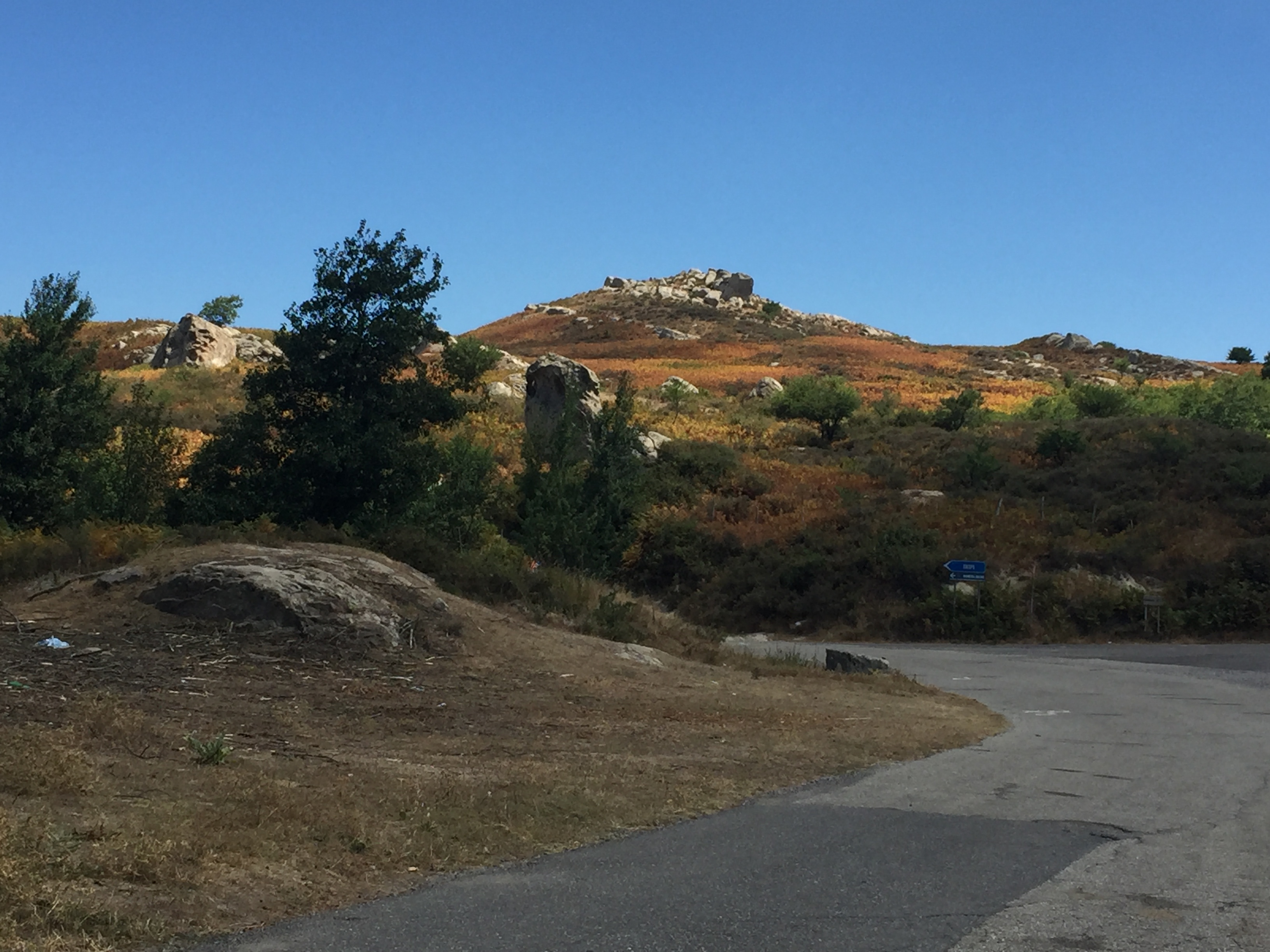 Among the rocky formations of Argimusco are made a series of megaliths that are believed to be the remains of an ancient astronomical observatory.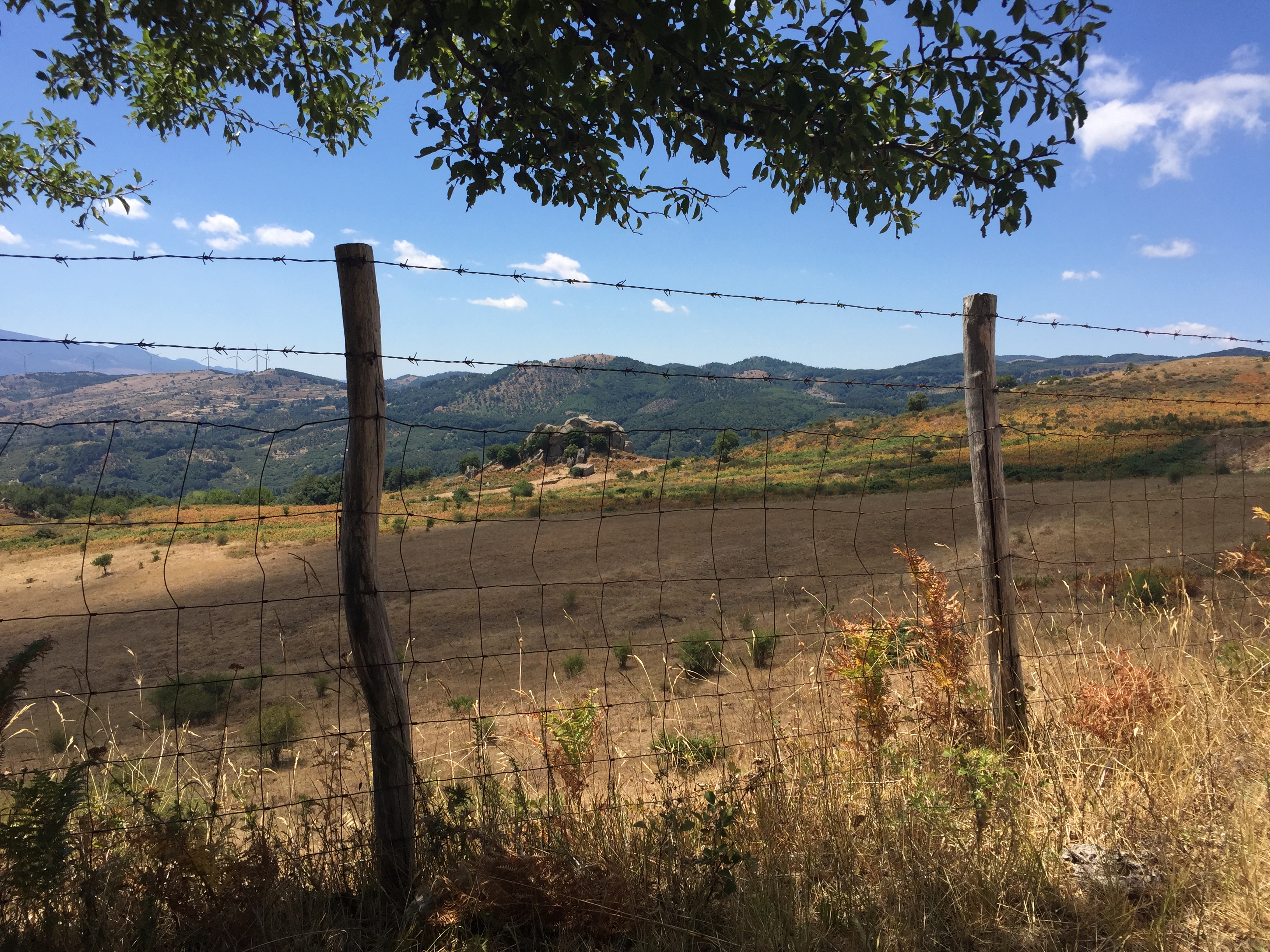 It is assumed that the entire area had been used since the prehistoric times as a place of worship and ritual use.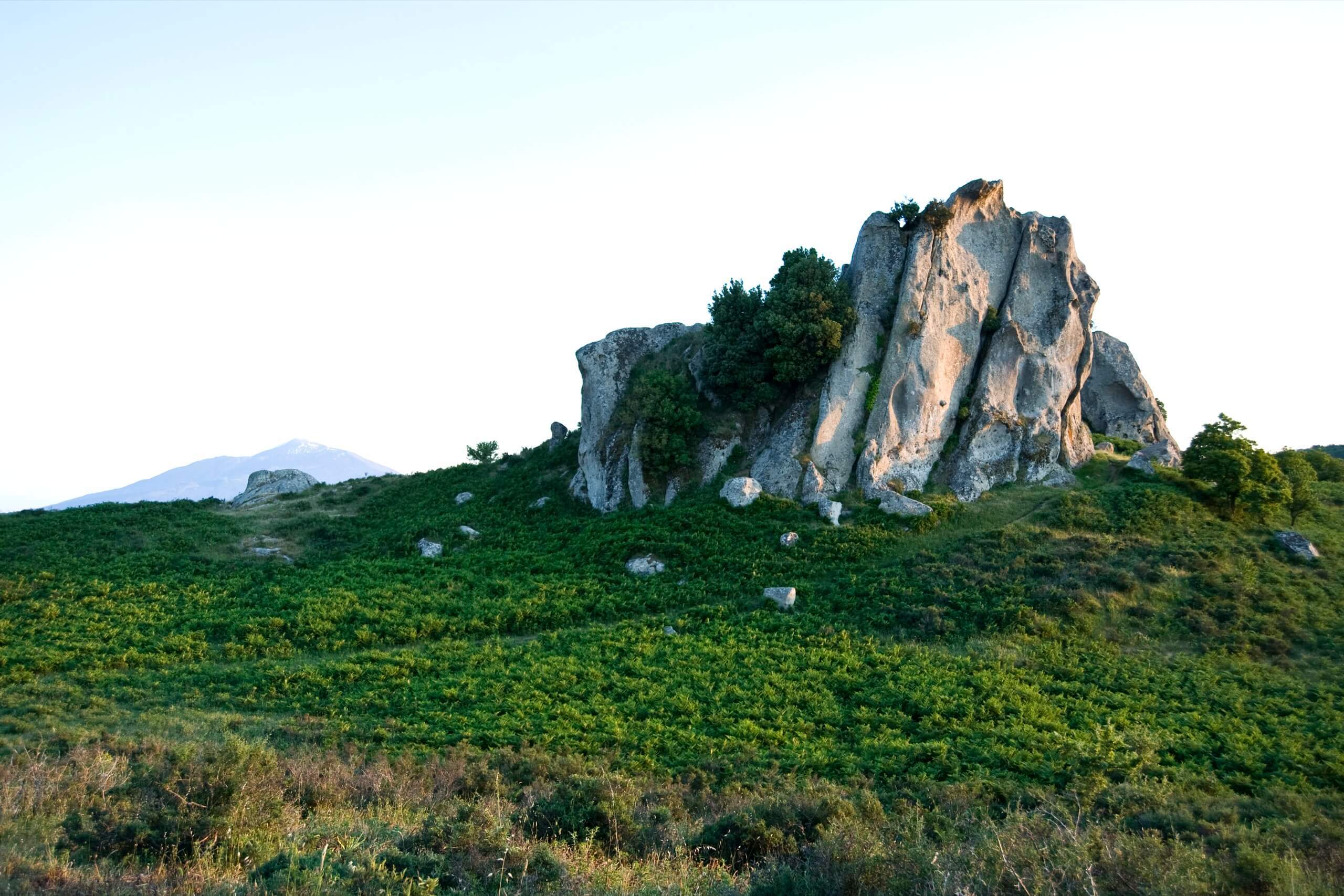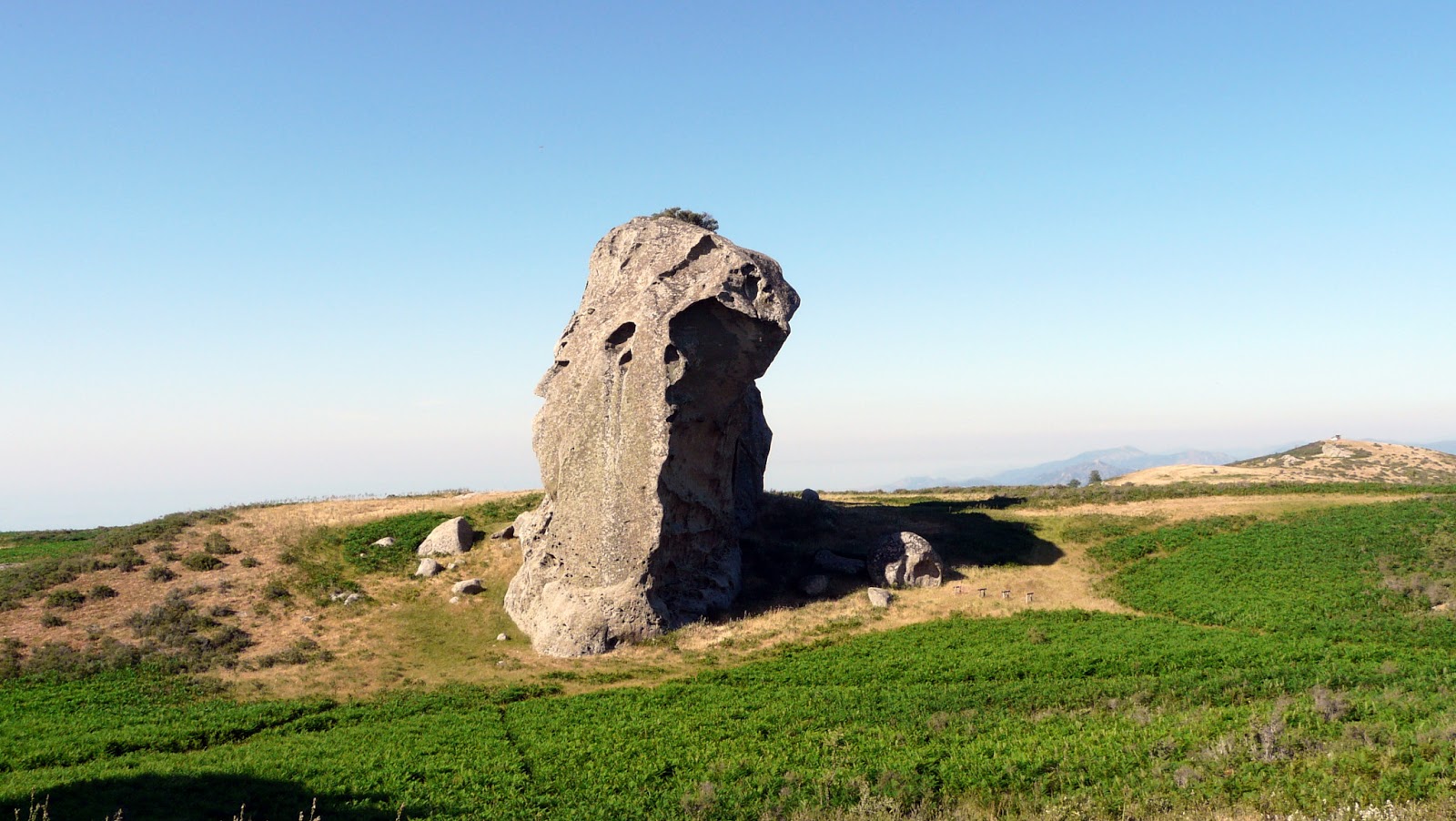 According to some Sicilian scholars, it could be a sort of natural sanctuary.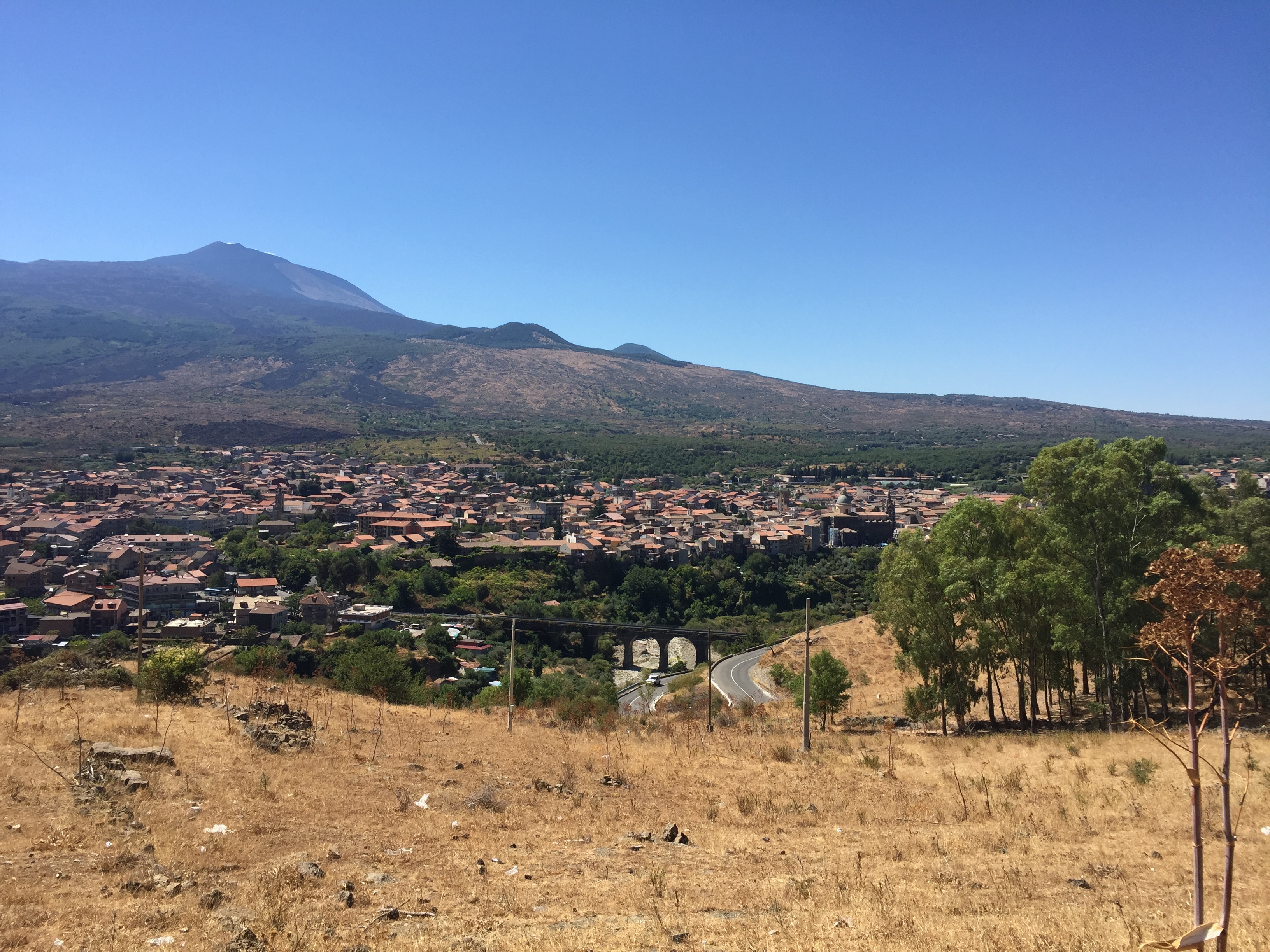 Randazzo, Sicily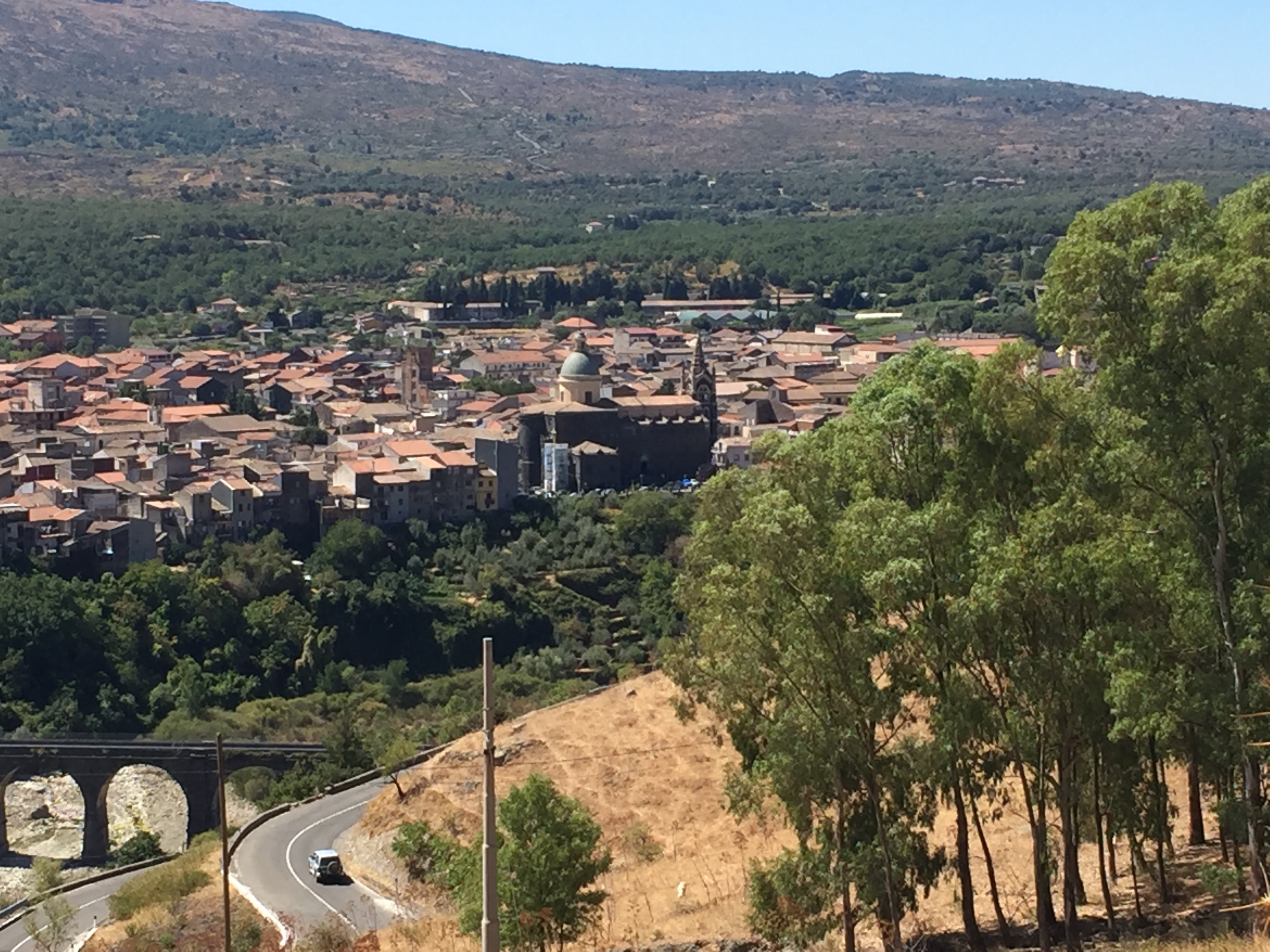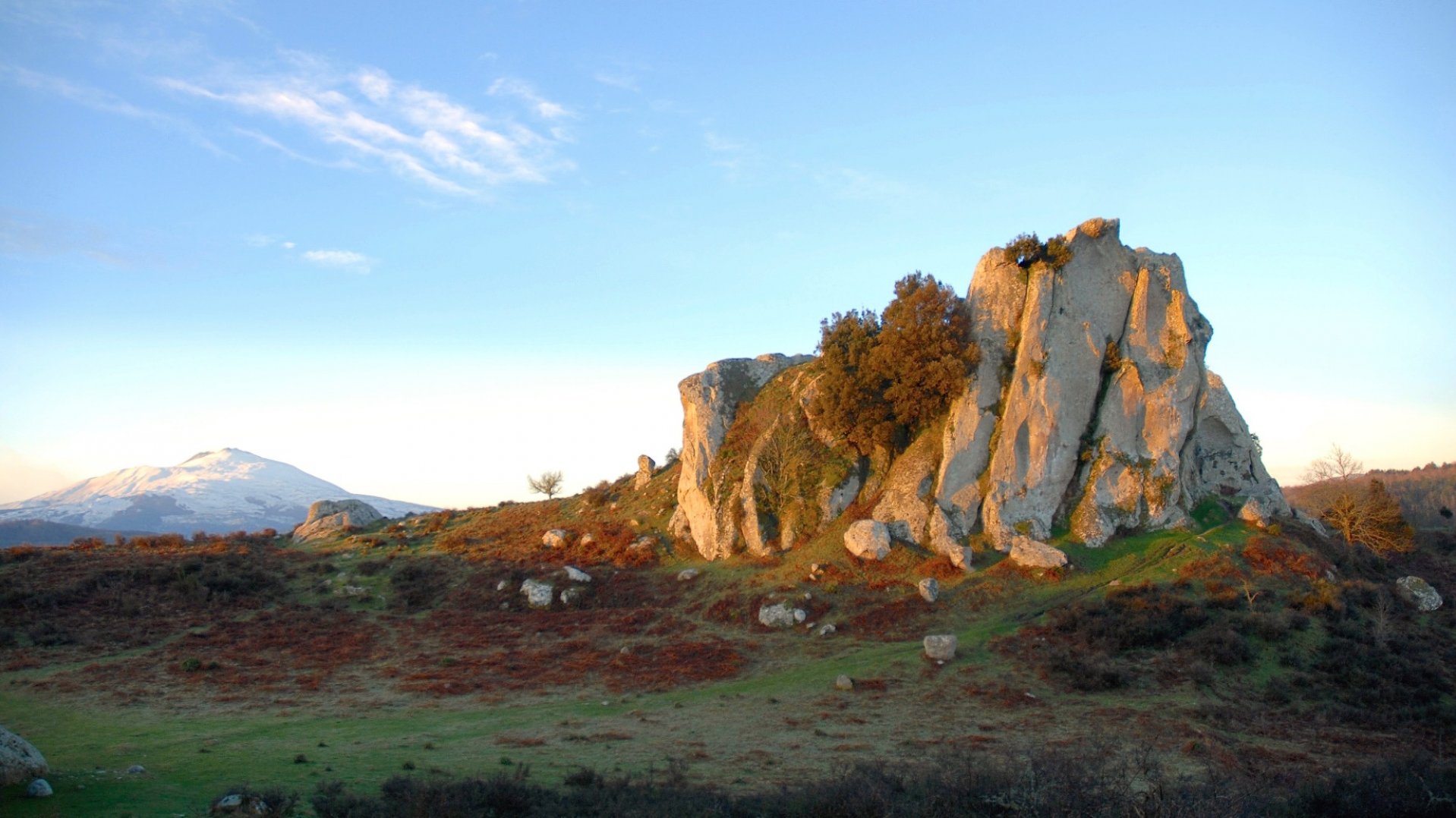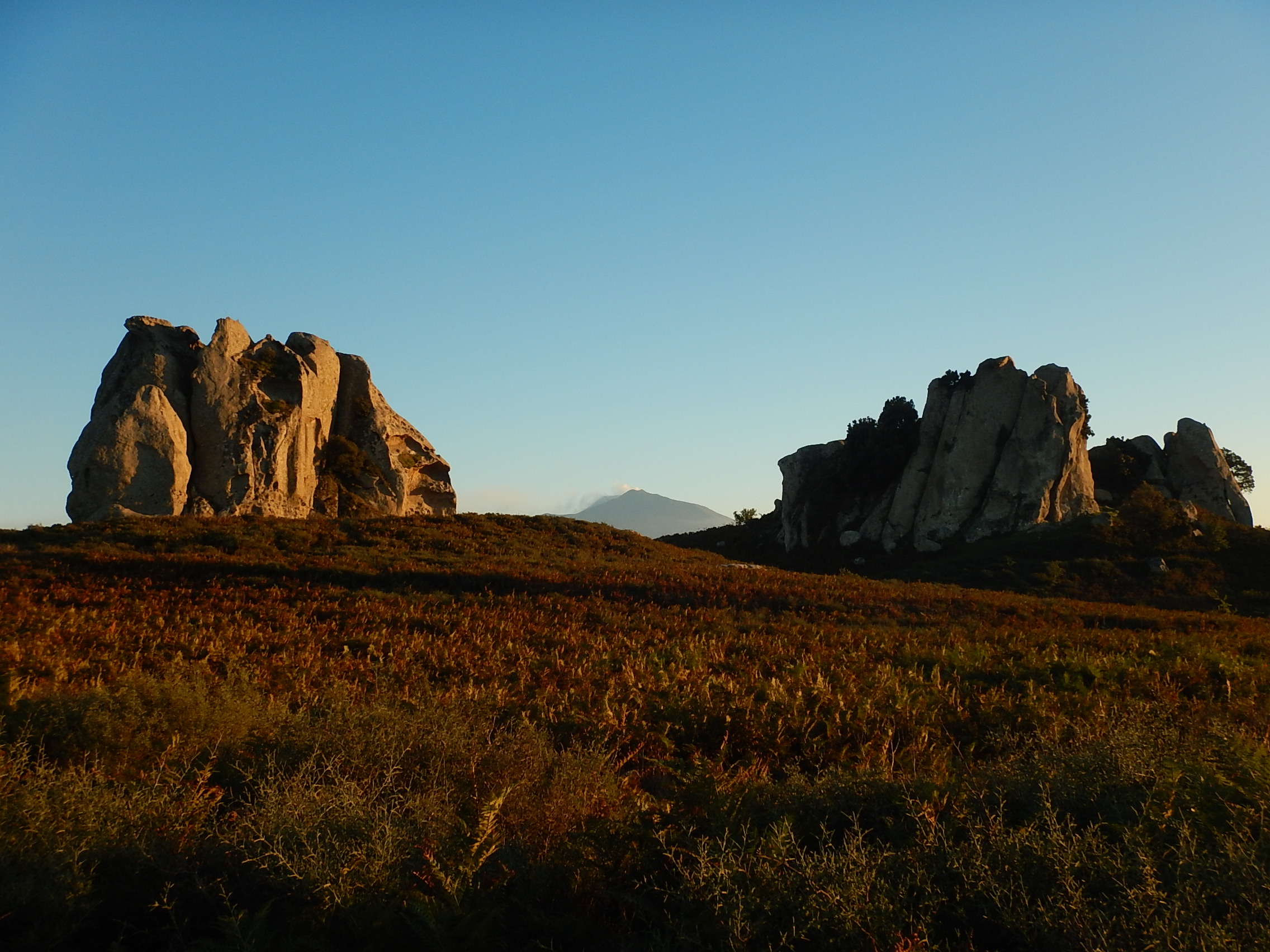 Argimusco is probably the only example of a megalith site in Sicily.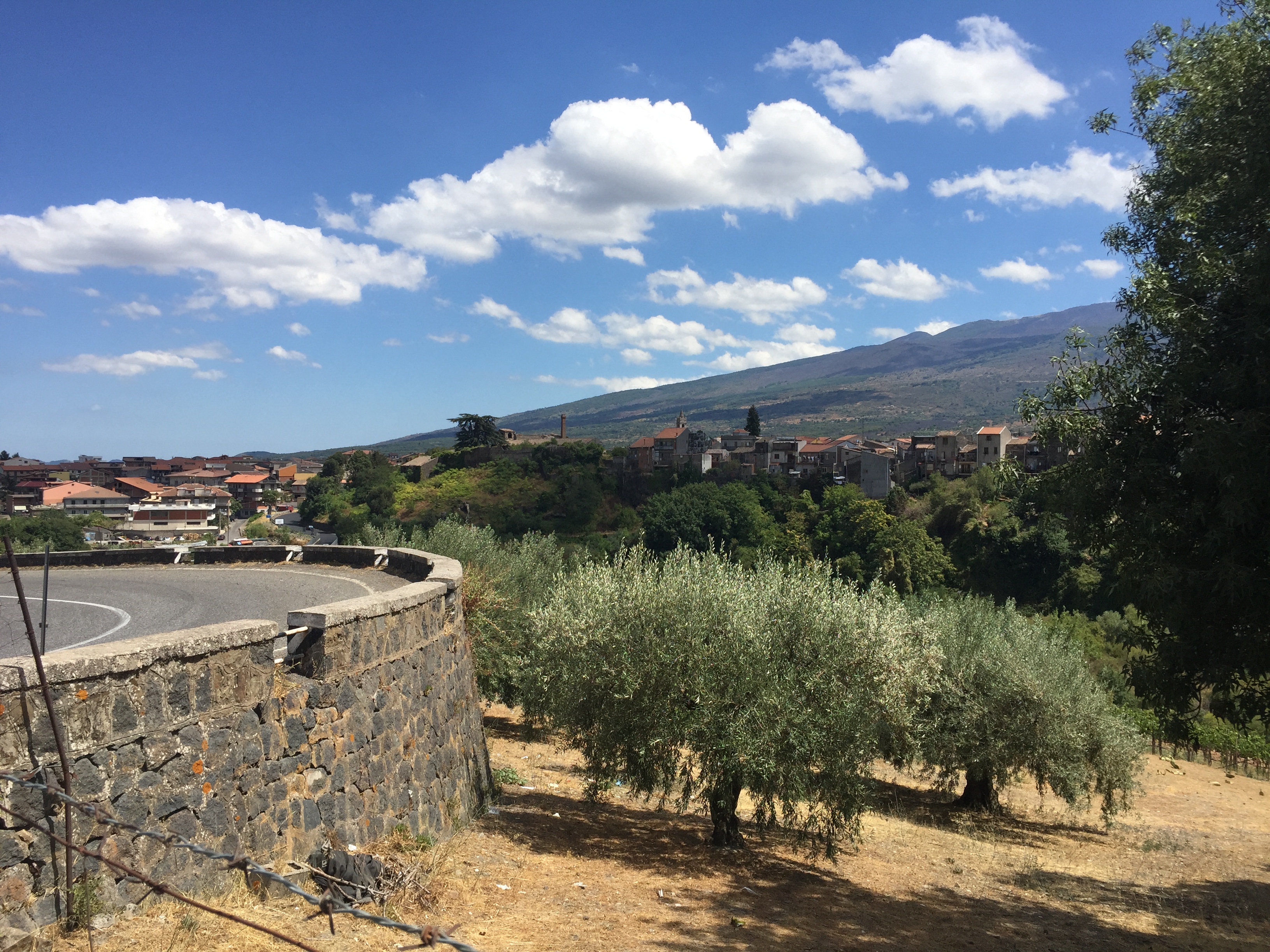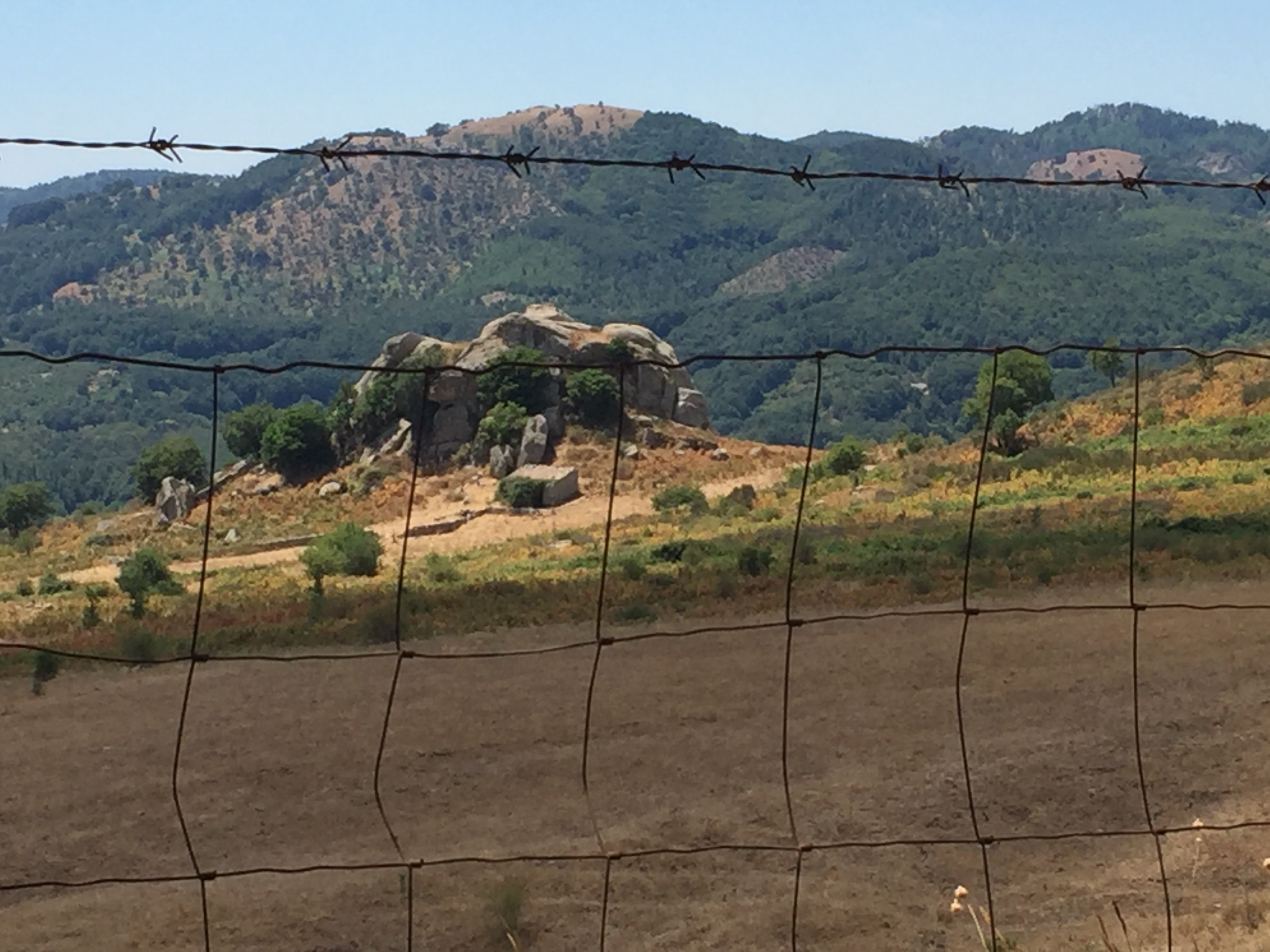 No signs of prehistoric man's presence, such as pottery, tools or bones, are found around the presumed monuments.