CHIESETTA TINCHI
CAPPELLA LODICO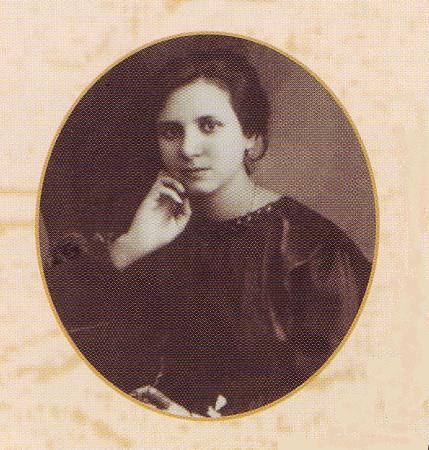 From the The Fragments of Local Stories (Marianopoli 1900-1950)...
Angelina LoDico, Giuseppe LoDico's daughter, [my 5th cousin, once removed], was born in Marianopoli in 1900. Her father Giuseppe ran the town's only pharmacy. Giuseppe's wife, Angelina Immordino, was a teacher from Villalba. (The LoDicos are described as one of the most educated families of the time.)
Young Angelina was very religious. Her uncle the priest molded and encouraged Angelina, and she was completely dedicated to God and belonged to numerous religious groups. When she was 21, she was sent to Tinchi, near Pisticci, in the province of Matera to teach school. Living in a little room attached to a school that used to be a barn, she prayed all night, and during the day, she taught her students and led them in prayer. On Sundays she walked all the way to Pisticci (11 kms) because there was no Mass in Tinchi.
The people of Tinchi admired her spirituality so much, they walked to mass with her. But she was disturbed that many peasants could not do this, and she worked hard to persuade Pisticci's priest to say mass at the schoolhouse, comparing it to the barn in Bethlehem. She became determined to build a little chapel in Tinchi, and she had her students pile up stones and bricks and straw near the school. But she had no money to pay workers to build a chapel. She began working in the fields gathering greens to sell in Pisticci on Sundays, along with the few eggs her students were able to give her.
On Palm Sunday in 1929, The Chapel of Christ the King (Cappella a Cristo Re) was inaugurated. With her missionary spirit, Angelina continued walking all through the area and in all kinds of weather to talk about God and minister to the sick. A great many were afflicted with tuberculosis and malaria, and they took comfort from her. Also, she was the only person in the area who knew how to give inoculations.
One day, she heard about a young man who was homeless and close to death from fever. Angelina gave up her bed to him, and slept on a bench in the schoolhouse. To those who called this imprudent, she said, "Might Jesus not have been in this sick young man?" Some time later, a young girl sick with with "tisi" (tuberculosis) came to town, and Angelina took her in and nursed her till she could take care of herself.
This may have caused the illness that eventually killed her. She was forced to return home to her family in Marianopoli in 1930. She died in her mother's arms in 1932.
In Tinchi she is remembered as "the teacher saint." The townspeople put a commemorative plaque about her on the wall of the chapel, which is now called Cappella LoDico.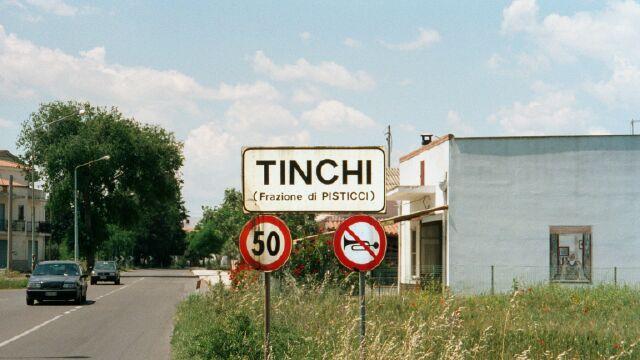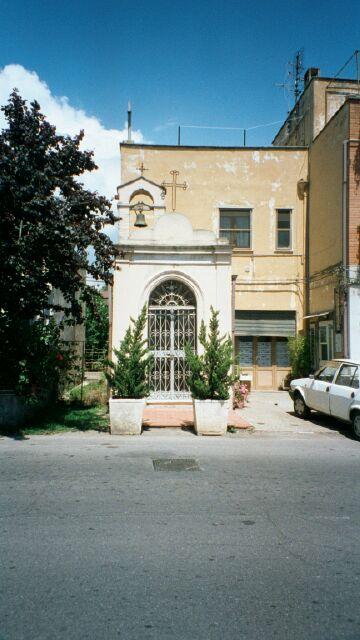 Cappella LoDico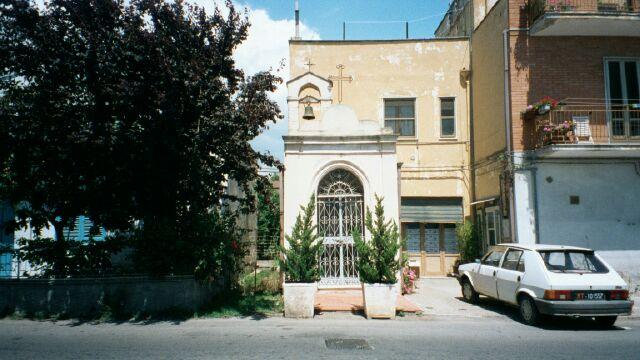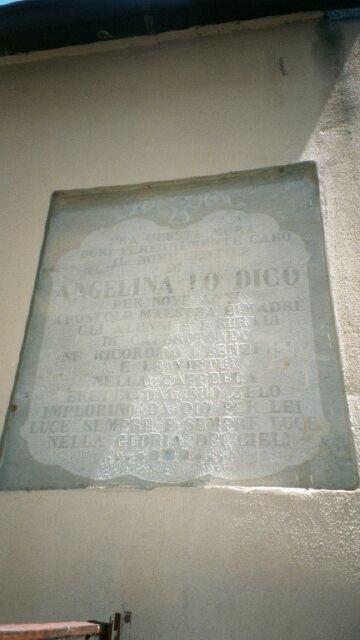 The plaque dedicated to Angelina LoDico

Within these strong walls
forever dear and honored is
the name Angelina LoDico
For nine years teacher and mother
her pupils and the villagers of Caporotundo
remember her favors and her virtue
Within this chapel erected
because of her zeal
we implore God on her behalf
Shine always and be ever in the light
of the glory of the heavens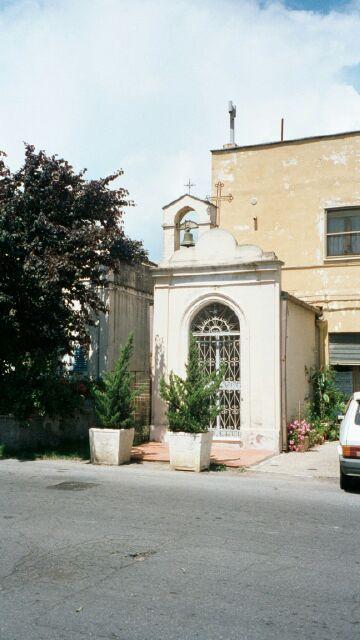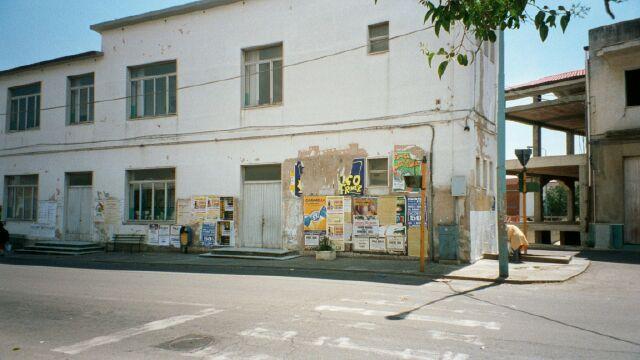 The school across the street where Angelina taught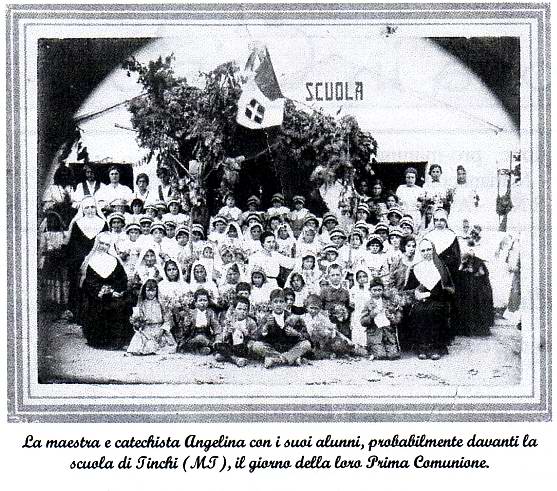 One of Angelina's First Communion classes in Tinchi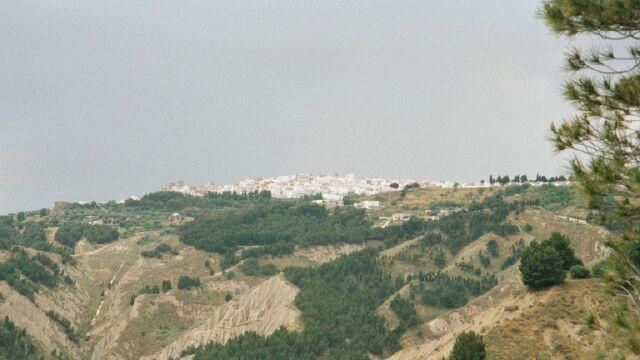 Pisticci, located 11 km north of Tinchi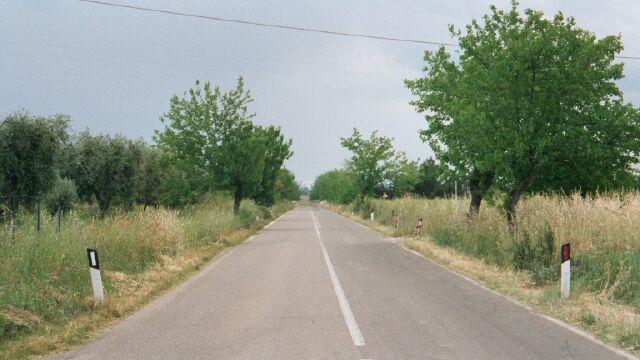 The road to Pisticci where Angelina walked every day to attend church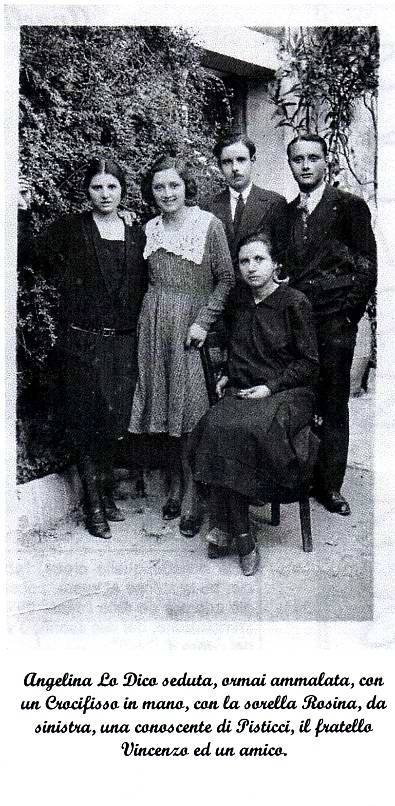 Photo of Angelina [seated], her brother Vincenzo,
her sister Rosina, and friends
---
In 2004 the people of Marianopoli petitioned the Vatican to ask permission to begin the beatification process to have Angelina LoDico become a Saint. The Vatican gave its permission later that year. Currently the only obstacle in the process is locating Angelina's grave and separating her remains for sainthood. Unfortunately the old cemetery was dug up shortly after World War II and Angelina's remains are commingled with too many other graves for proper identification.
Undaunted, the people of Marianopoli consider Angelina LoDico their 'Maestra e Madre'. A side altar in the Church of San Prospero is dedicated to her. In 2005 they dedicated the Piazzale at the new cemetery to Angelina LoDico.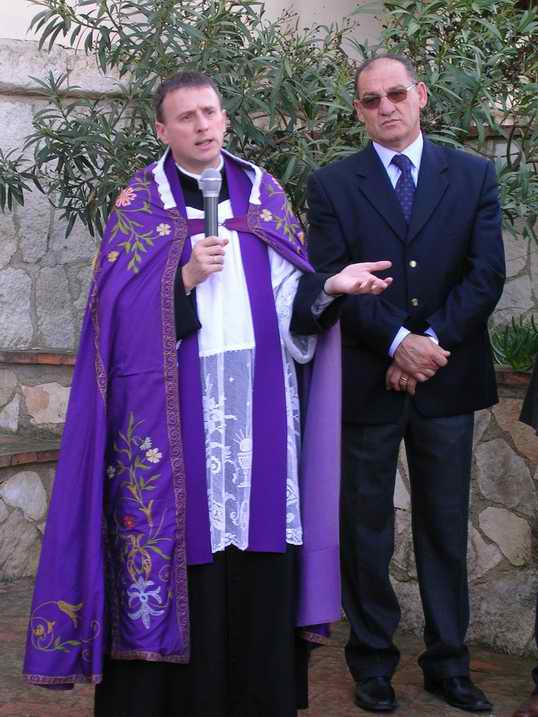 2005 Marianopoli
Mayor and Father Vullo at dedication ceremony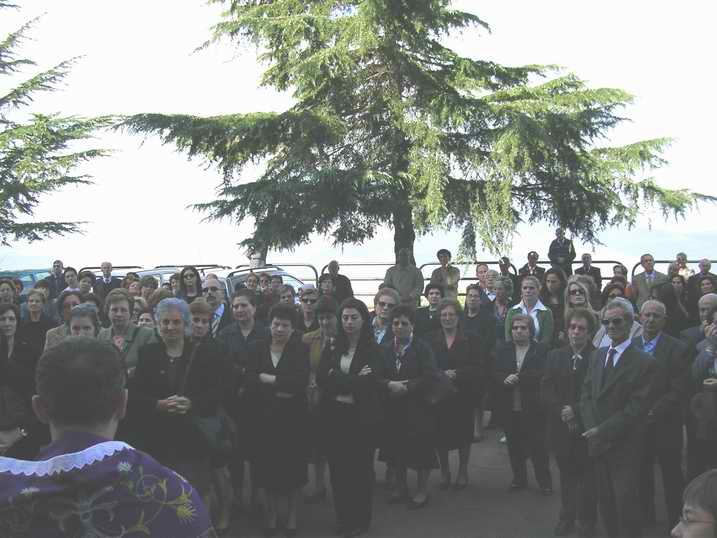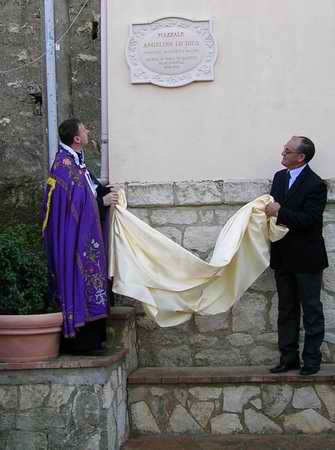 Piazzale Angelina LoDico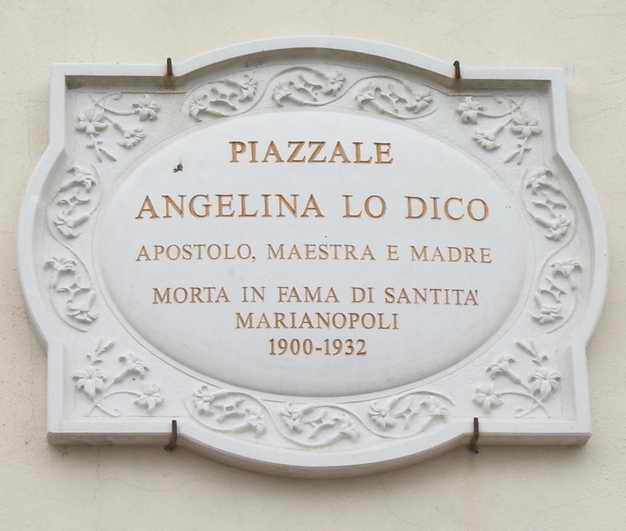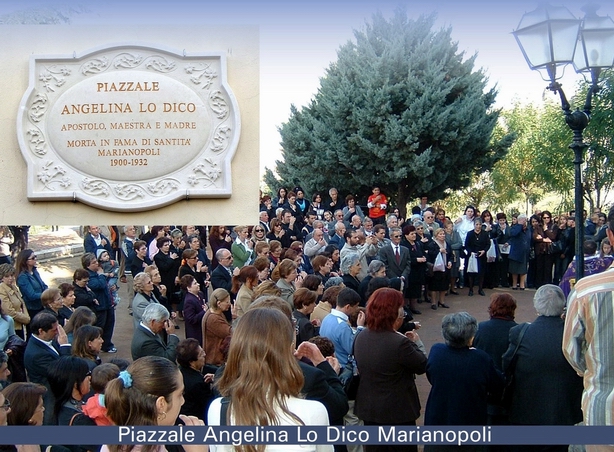 ---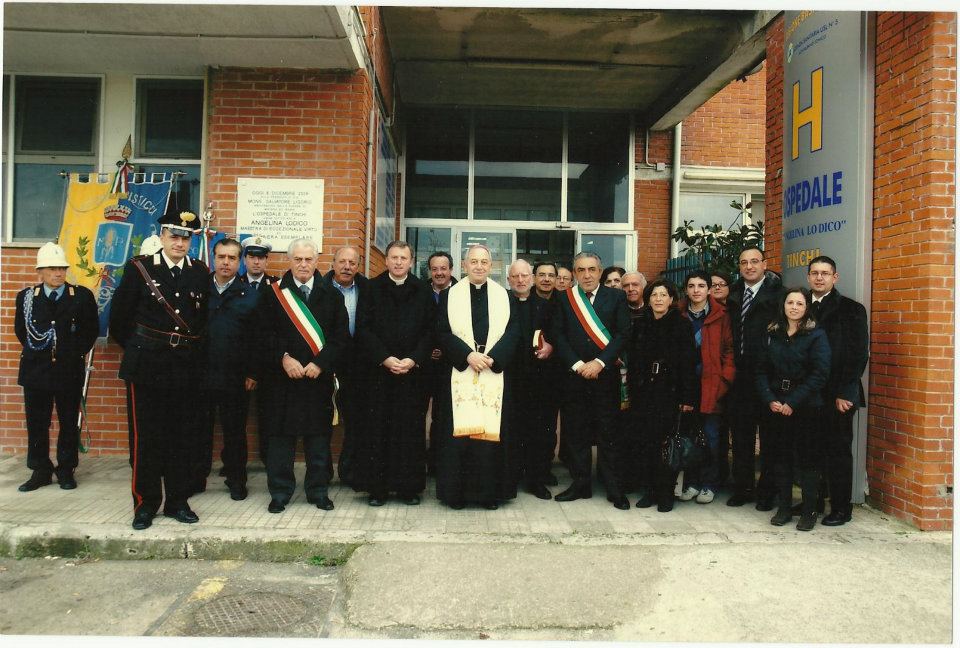 In December 2008 the Hospital, located in Pisticci, Italy dedicated a spa and therapeutic swimming pool in honor of Angelina LoDico.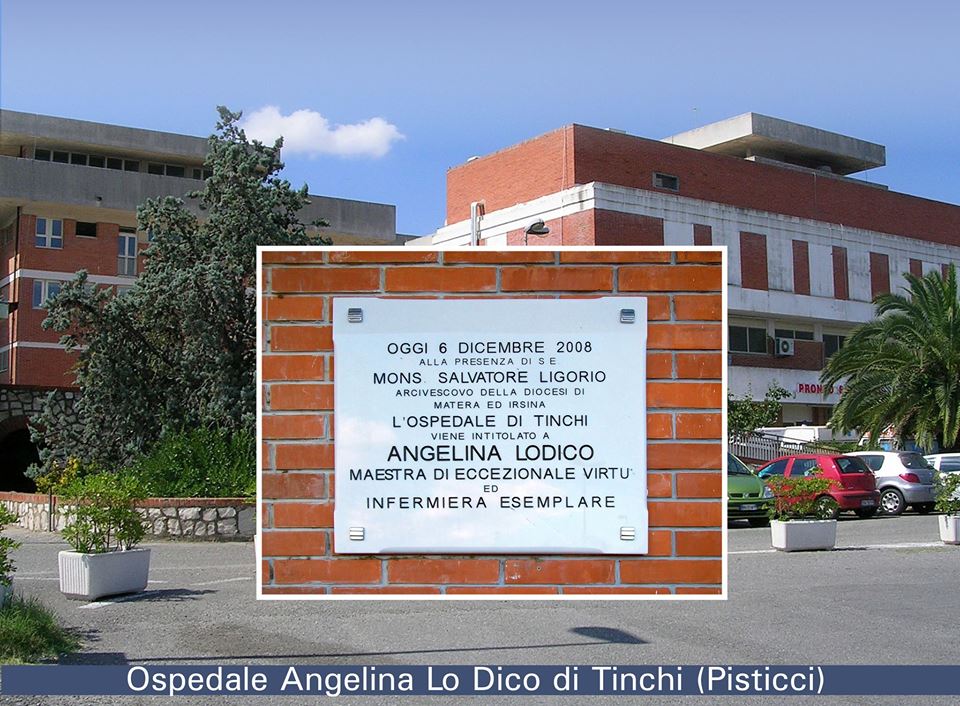 The hospital & plaque



Remembering Angelina LoDico
At Tinchi, Italy Nov. 28, 2009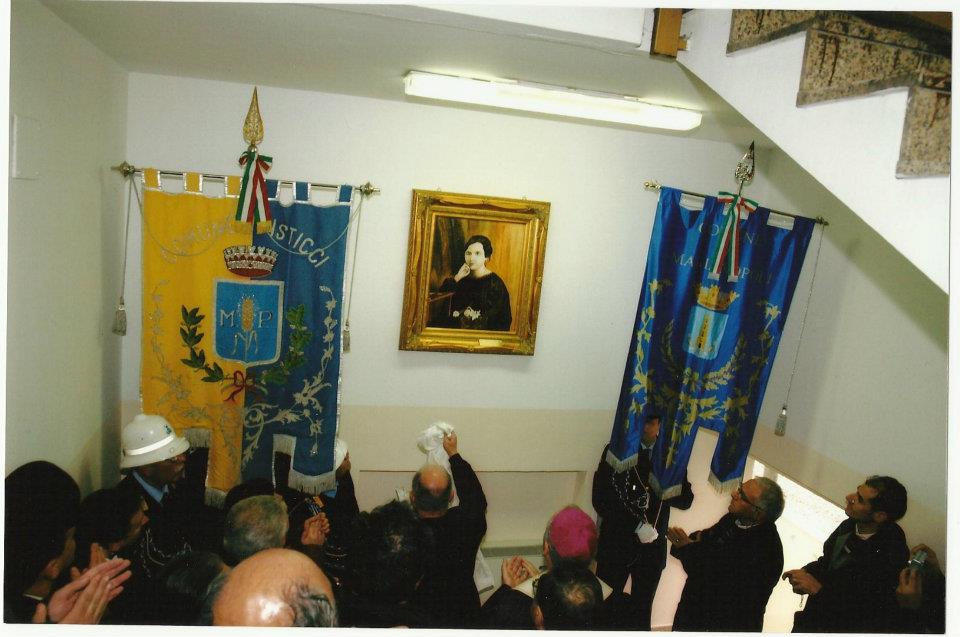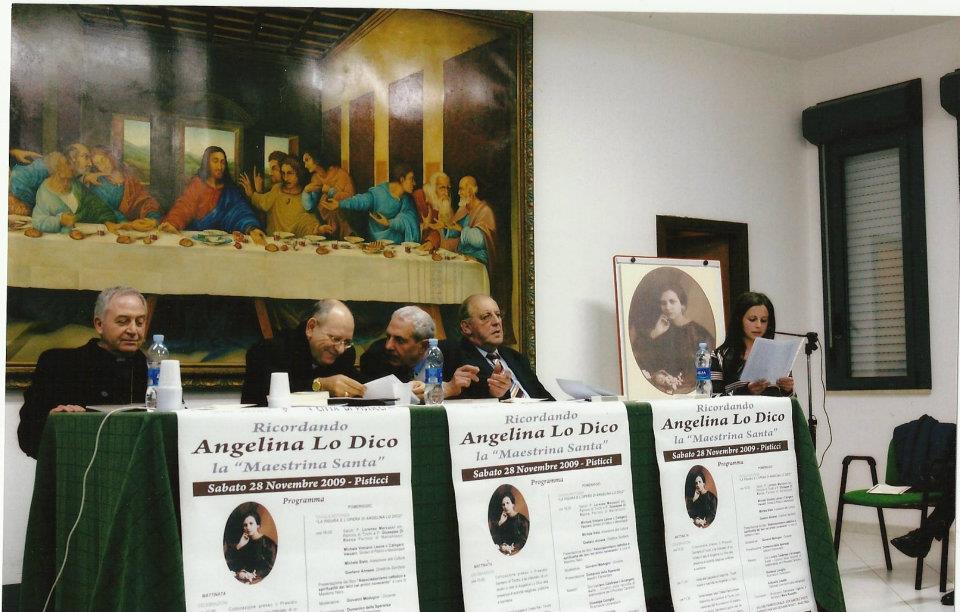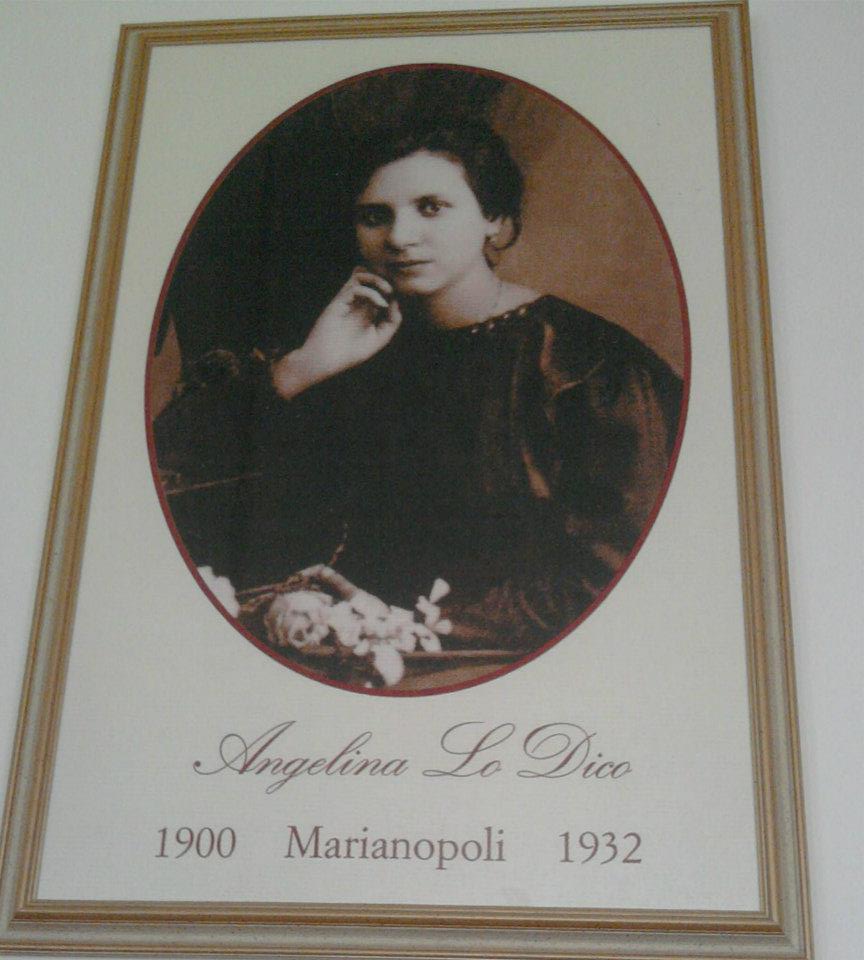 Angelina LoDico
The Teacher Saint of Marianopoli
Nov. 28, 2009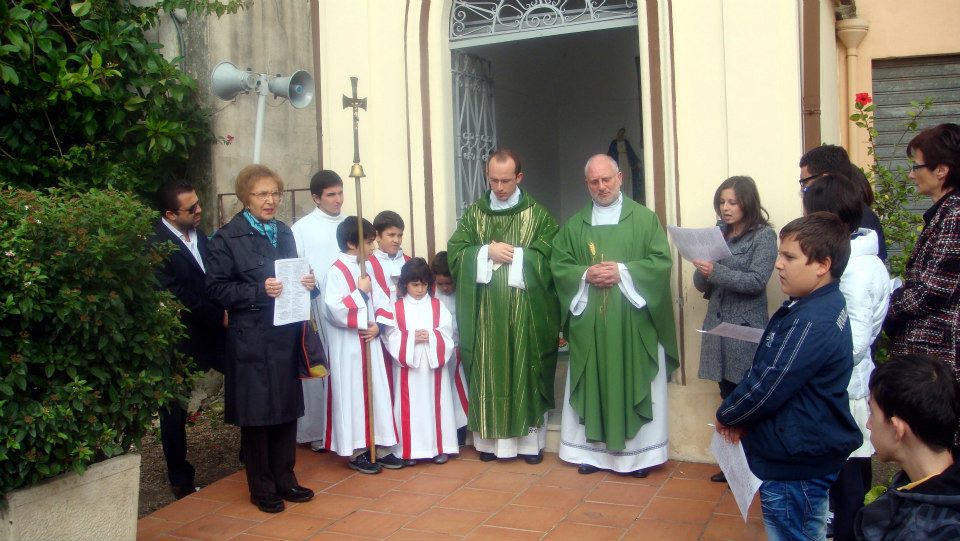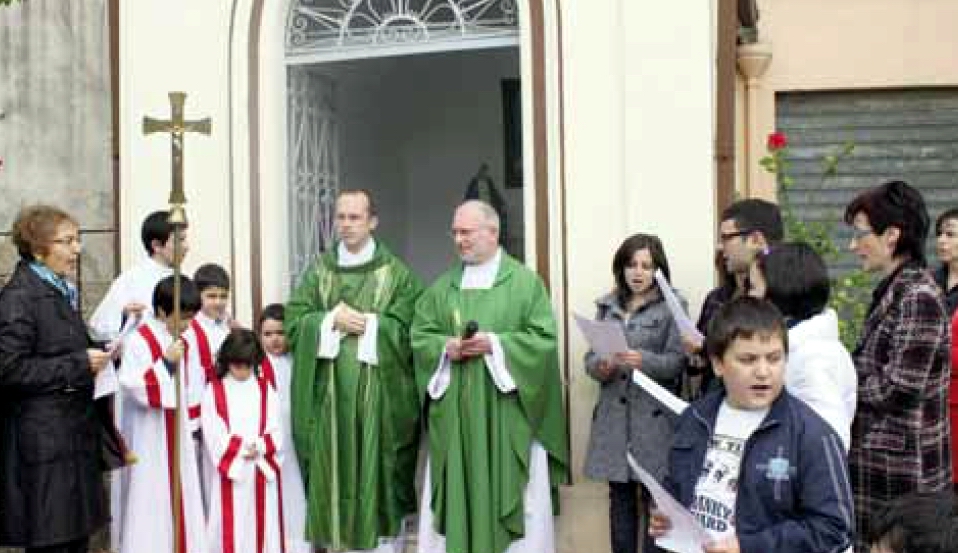 November 7, 2010 -Mass celebrated in Tinchi at Cappella LoDico
Don Luciano Calabrese (Marianopoli) (L) and Padre Lorenzo Marcucci (Tinchi) (R)
on the 78th anniversary of Angelina LoDico's death

---
In 2015 the Town of Pisticci began the restoration of Cappella LoDico in Tinchi.
The bell and interior was repaired and renovated.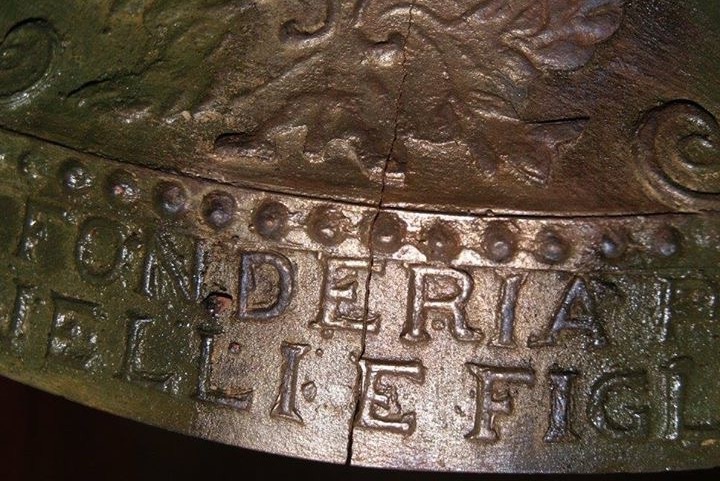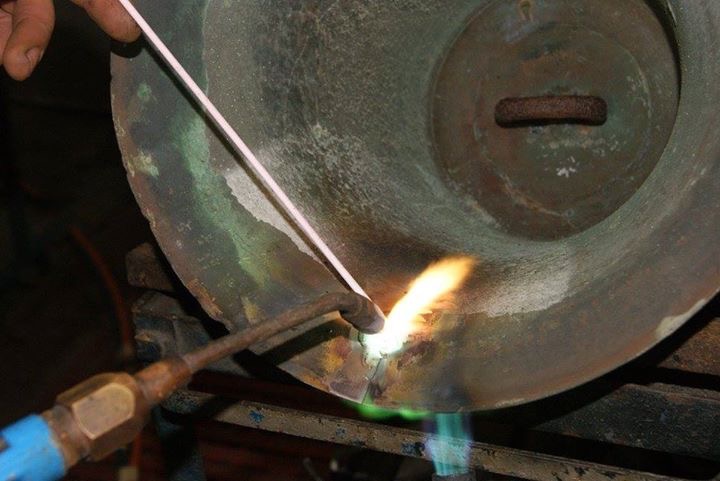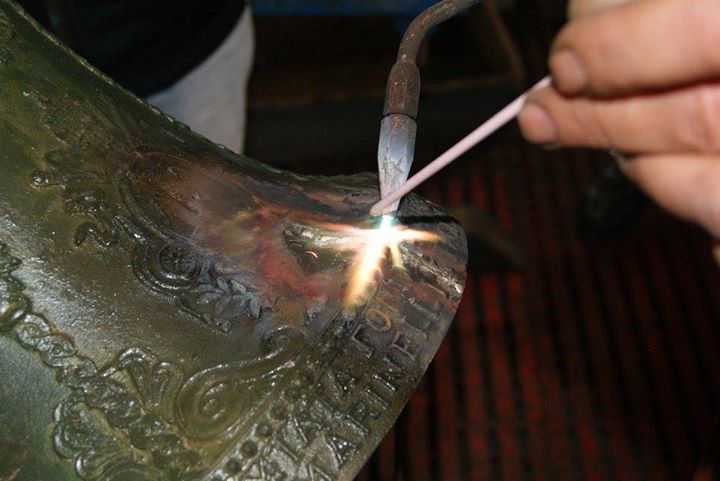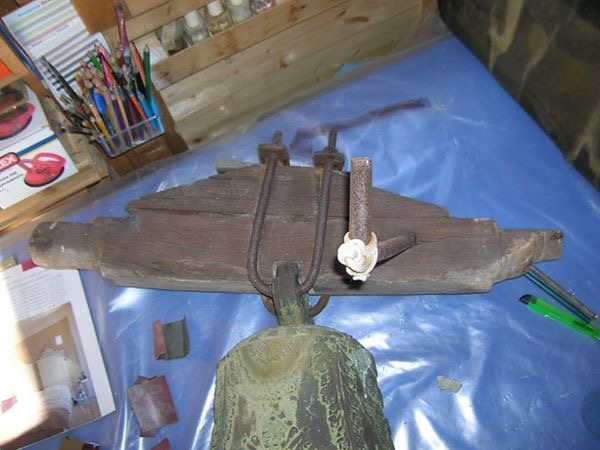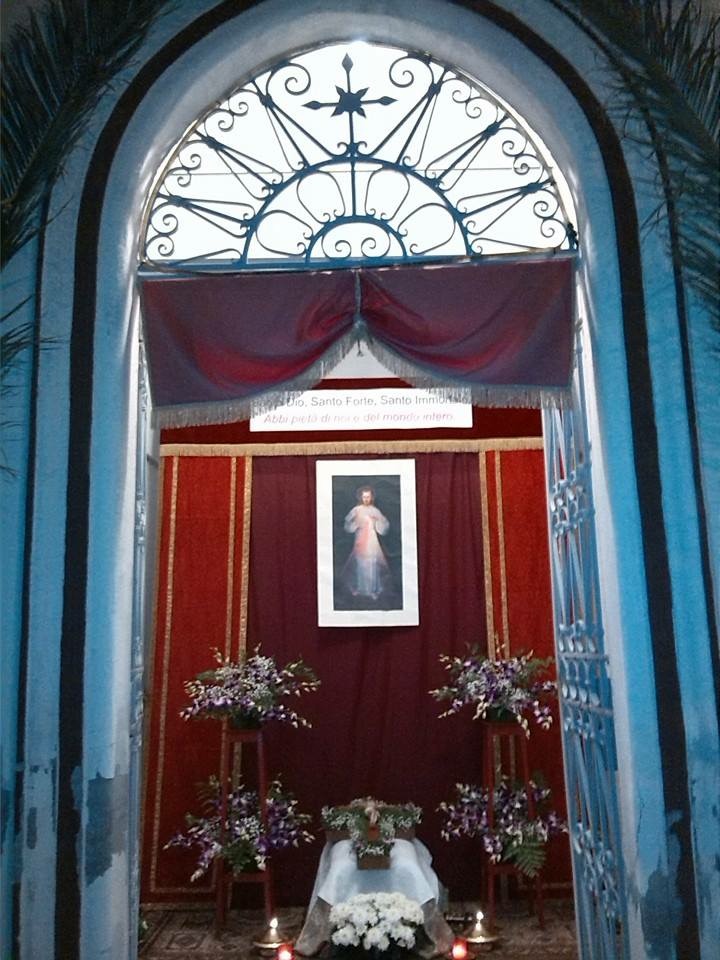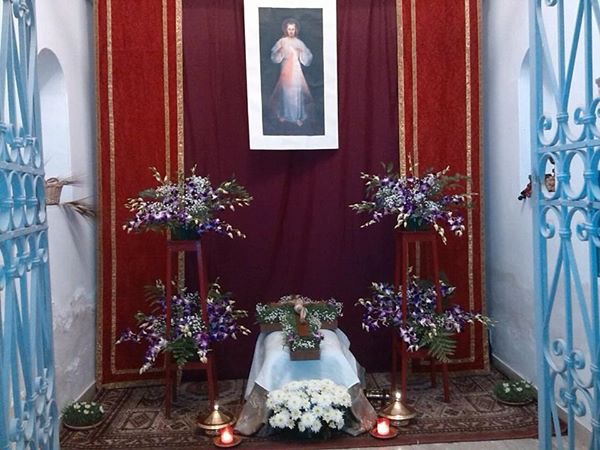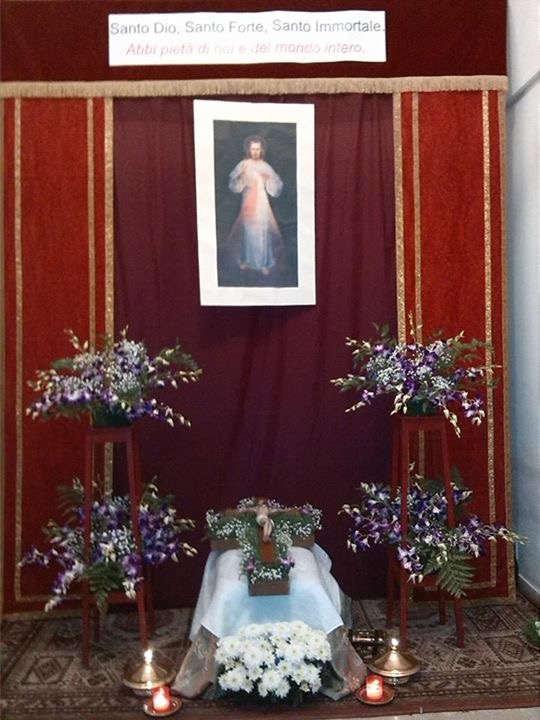 ---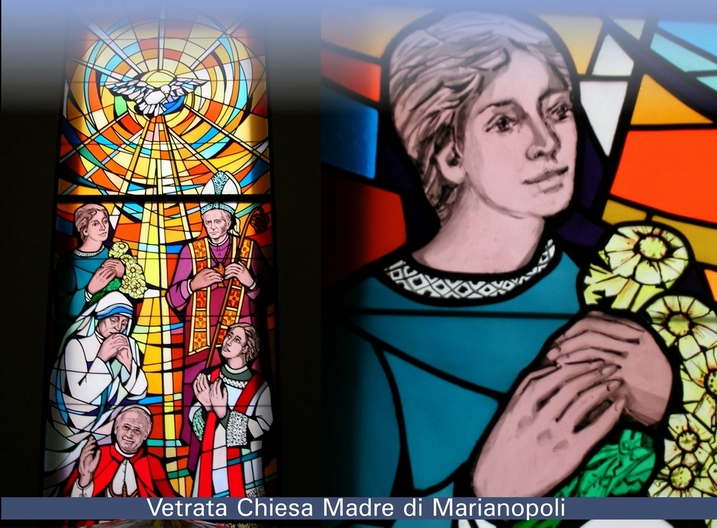 Within the Church of San Prospero (Chiesa Madre) of Marianopoli is this stained glass window depicting Angelina LoDico
---
On June 13th 2015 the towns of Marianopoli & Pisticci united in a 'twin city' ( Gemellaggio ) ceremony.
The unity was inspired by Angelina LoDico.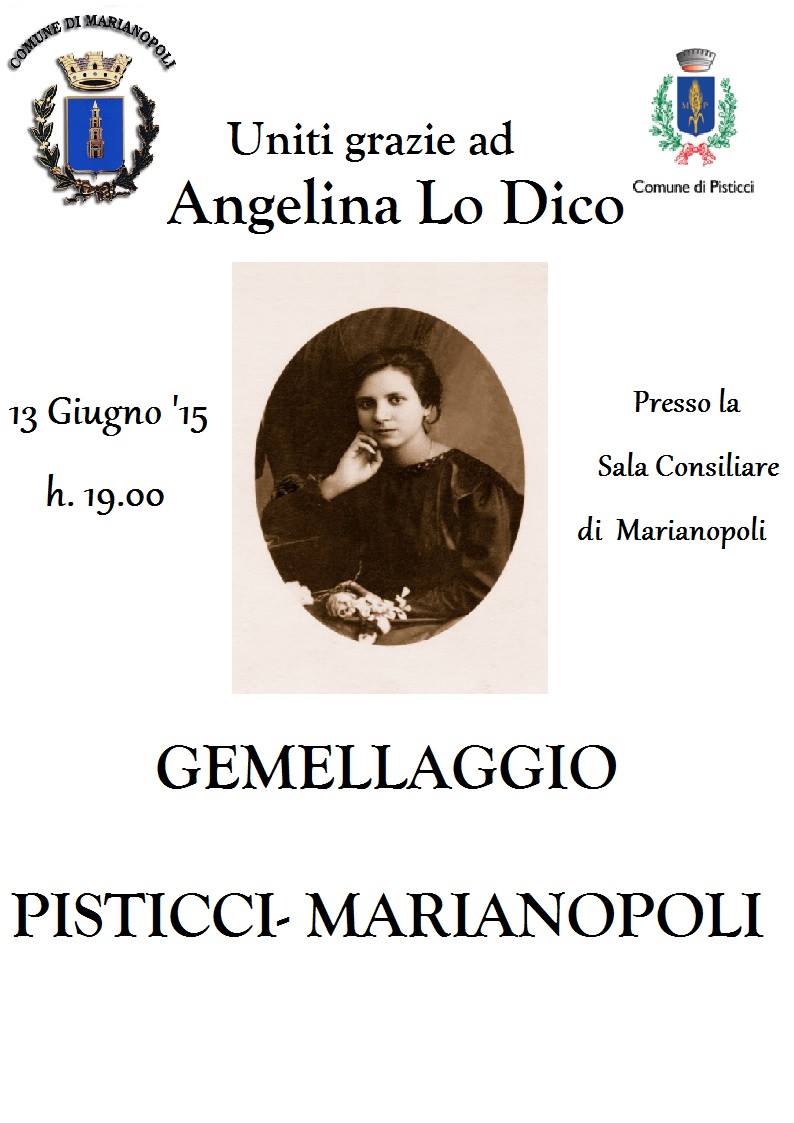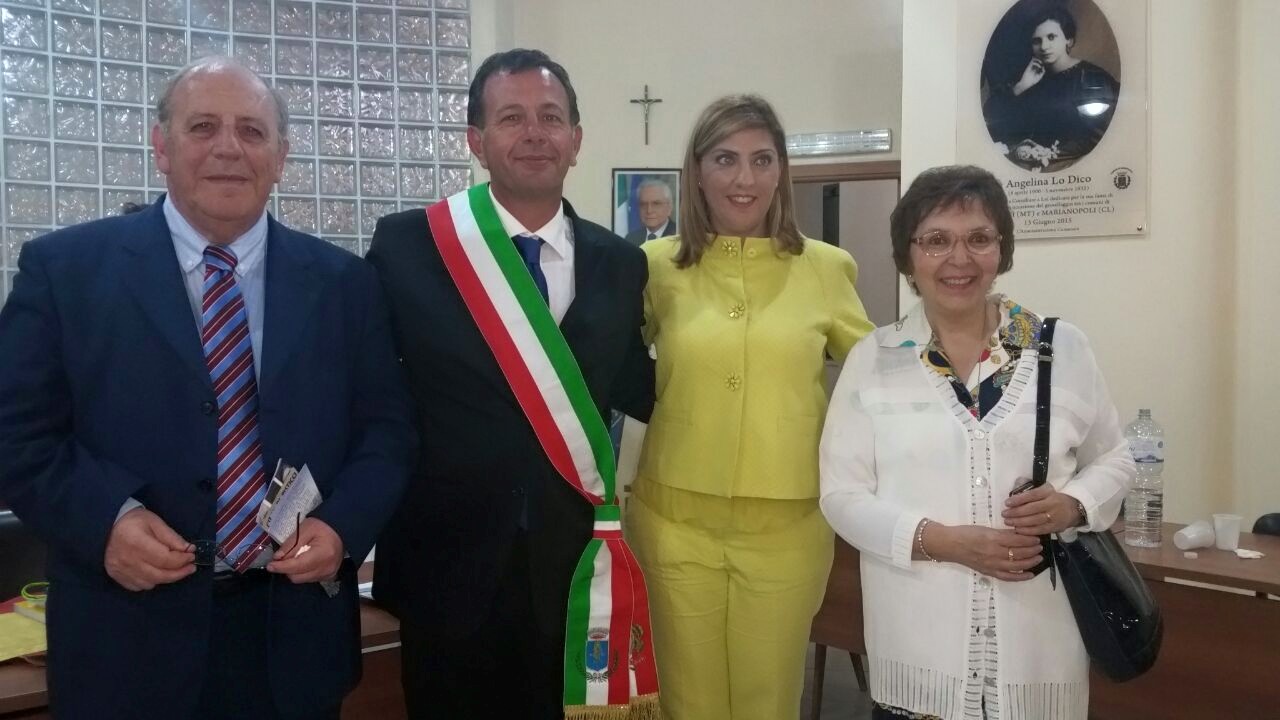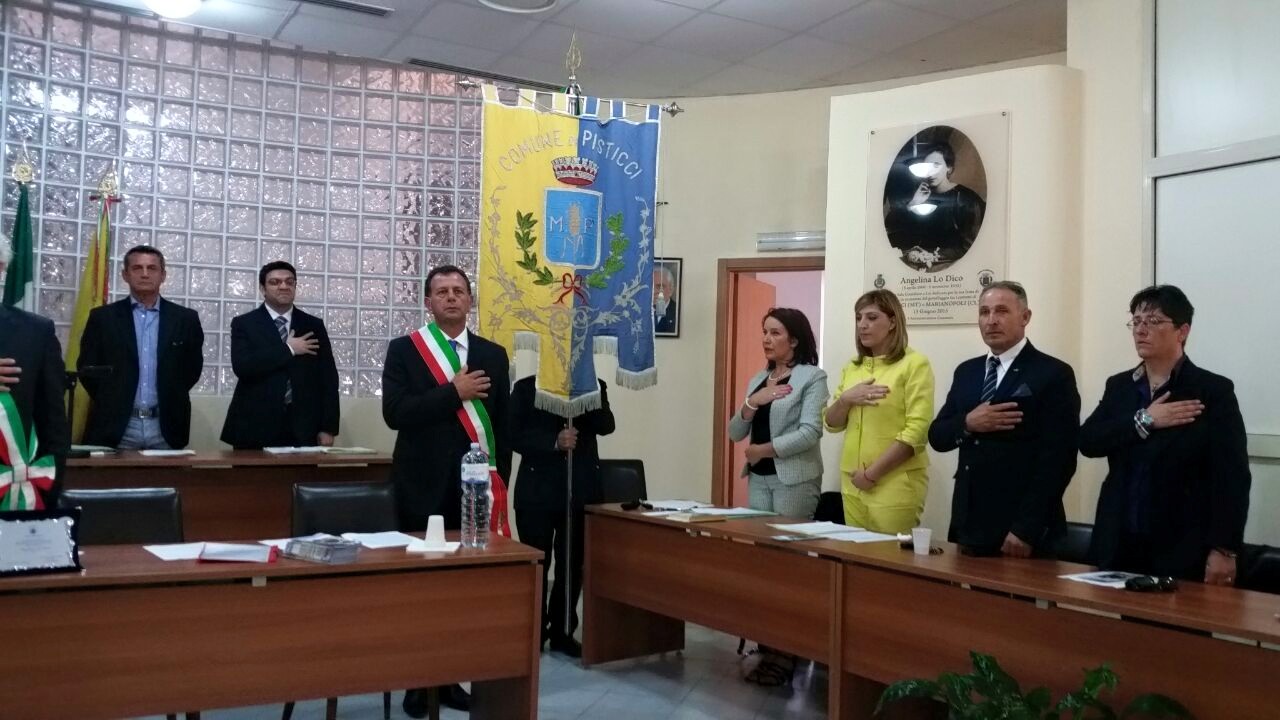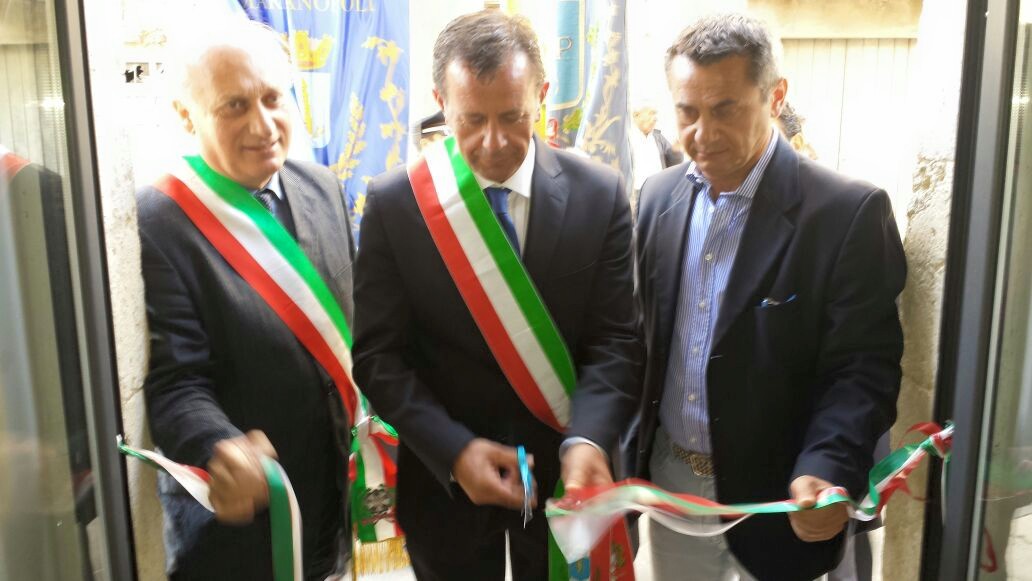 Also in June 2015 a passion play on the life of Angelina LoDico was created.
It was first preformed in Marianopoli in June and later performed in Tinchi in November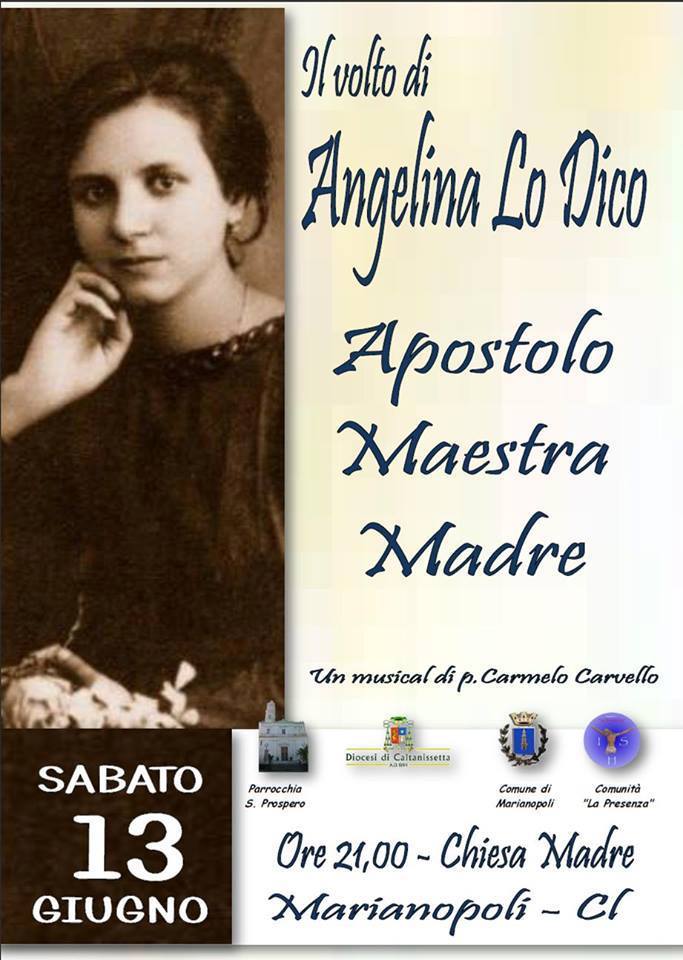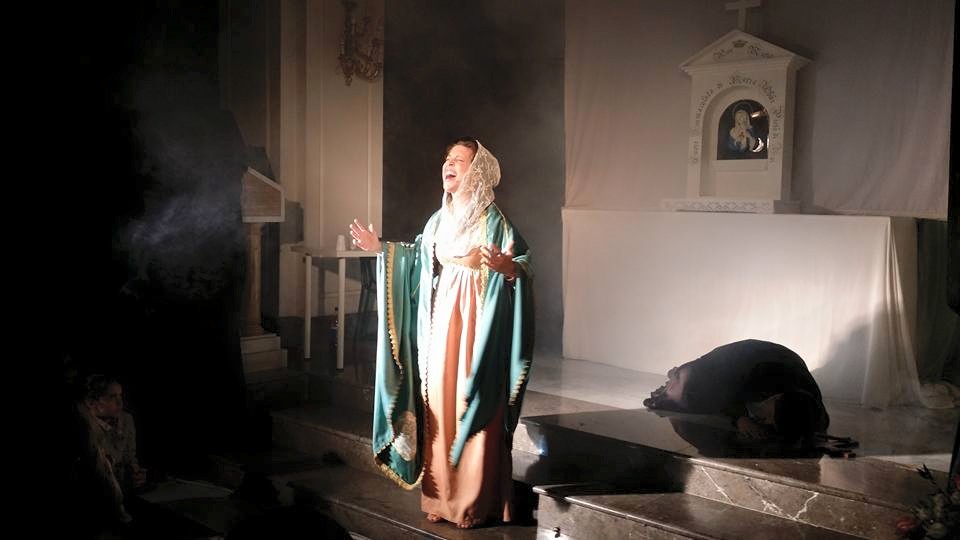 ---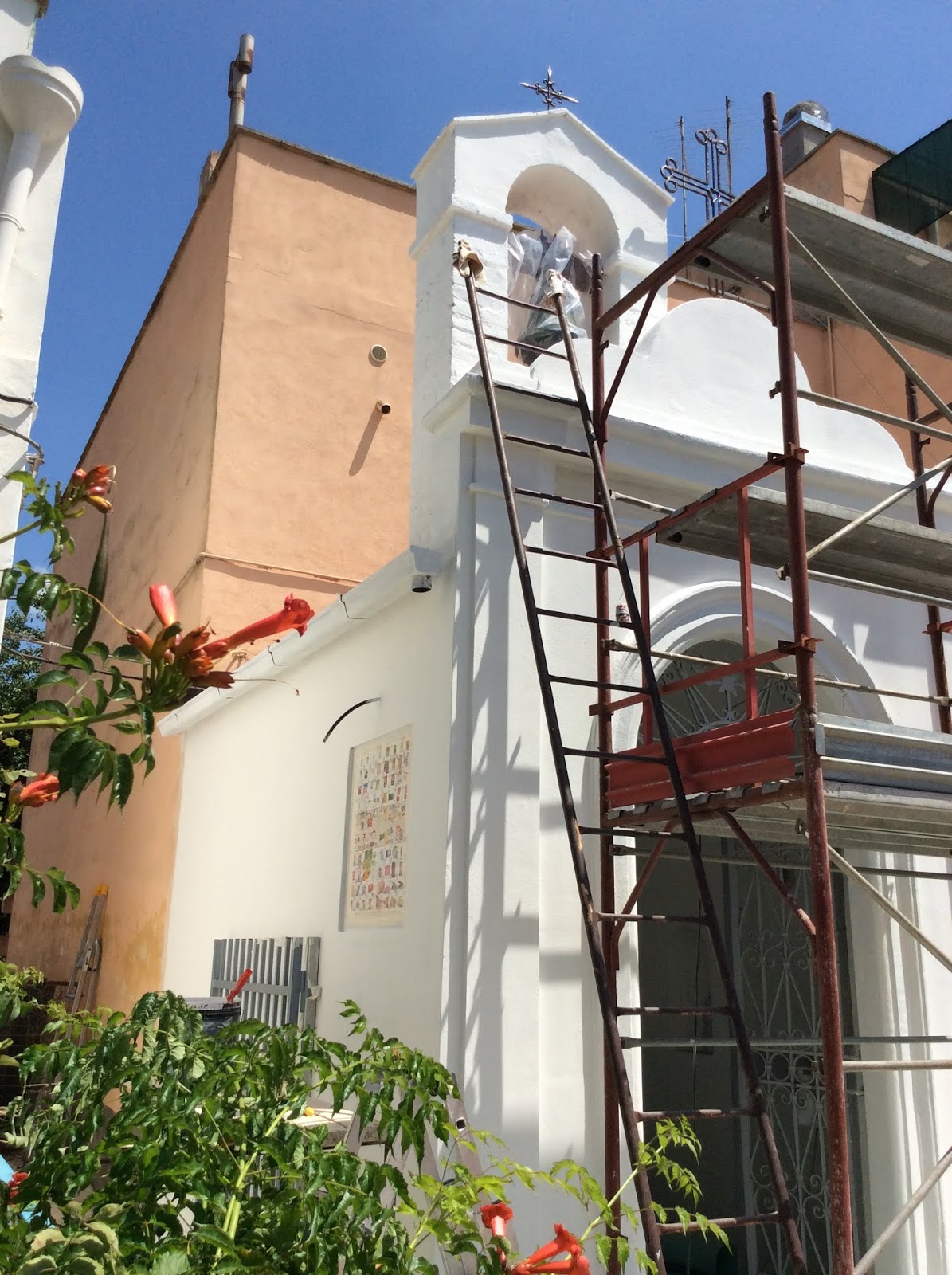 In 2018 the Cappella was further restored with an exterior remodeling and paint.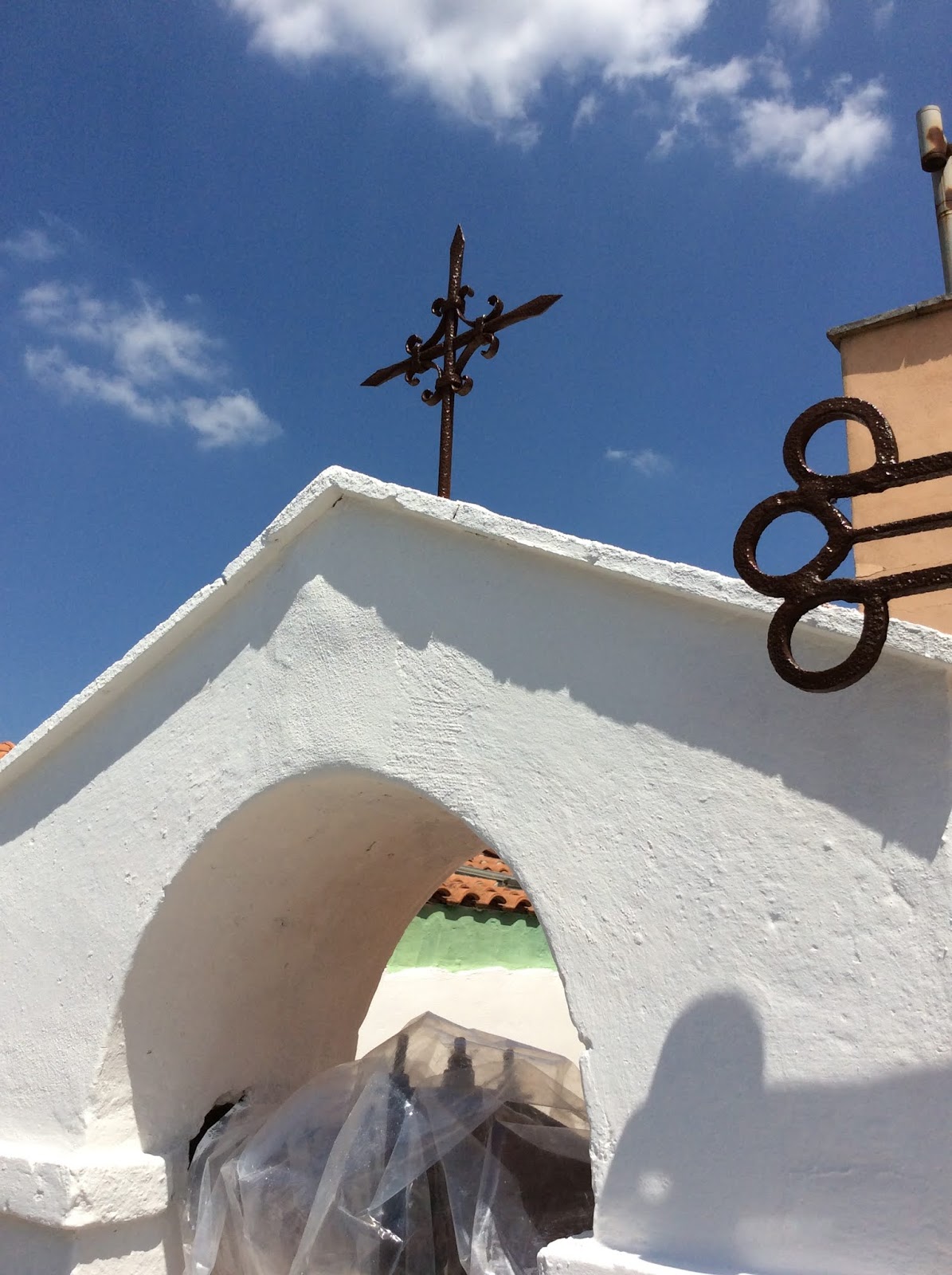 Much of the exterior was painted and the iron work restored.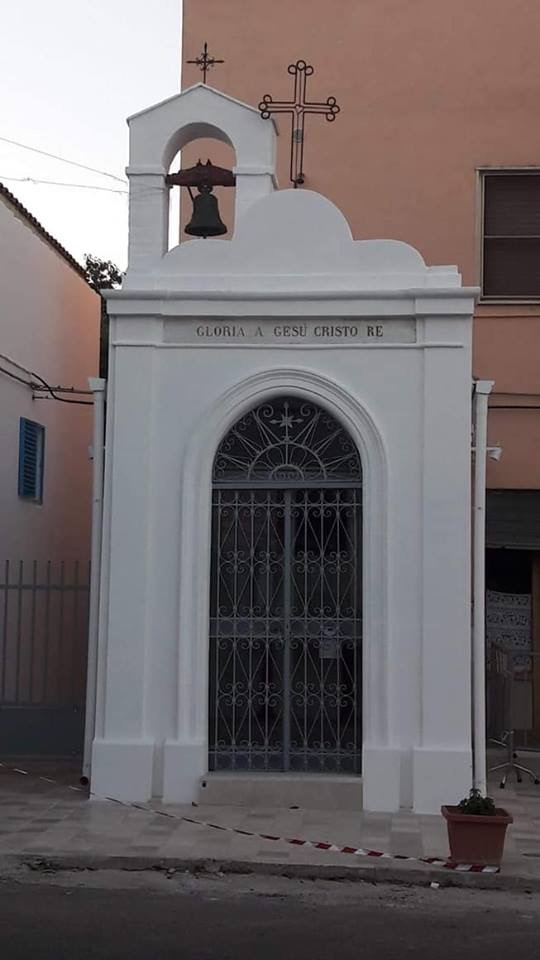 Cappella Cristo Re
2018